Photography subjects run a gamut from seasoned models to inexperienced and hesitant folk who need a photo of themselves but really want no part of being in front of the camera. The models will have some tricks up their sleeves while the camera-shy types will undoubtedly take some photographer-aided finessing for best results, but for both of these contrasting archetypes and everything in between, a photographer's understanding of subject direction can make a huge difference in the outcome. That's why we made the Complete Posing Workshop, a full course on the subject because it's such a major differentiator.
Calgary-based commercial photographer and art director Derek Heisler recently conducted a workshop detailing some ins-and-outs of directing subjects, a portion of which is now available on YouTube. Heisler has been featured in National Geographic, Sports Illustrated, and TED, and has worked with his share of high-profile subjects like Danny Trejo and Bill Nye The Science Guy.
A glance at all the expressive faces in Heisler's portfolio evinces great subject direction in action. To accomplish this, he likes to keep the subject moving – switching between an action pose and a rest pose "like an Instagram Boomerang." This keeps the subject looking natural – not frozen – and invites variation in what the subject gives you from shot to shot.
One thing that can help photographers better understand what their subjects will respond to is doing something that so many of us loathe – getting in front of the camera ourselves. This equips a photographer with the experience to better connect with a subject by giving a sense of how they may be feeling on the other side of the camera. That added connection can be a powerful factor in achieving the best images.
If your subject isn't already an actor like some of Heisler's, you can essentially make them into one for the duration of your shoot. Derek likes to create little backstories kind of like a short film where your subject is a character. This lets the subject slip into an alter-ego which is less vulnerable and in turn more expressive.
Check out the video for more tips on directing subjects, and have a look at some of Heisler's work on his website.
If you're looking to step up your posing and directing game, especially for couples and wedding subjects, make sure to check out our Complete Posing Workshop, where you'll find 8 hours of HD videos to teach you how to read and elicit subtle body language, how to use cues to entice genuine moments, and much more.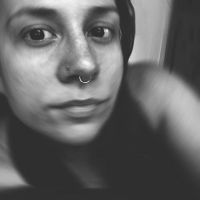 Holly Roa
Seattle based photographer with a side of videography, specializing in work involving animals, but basically a Jill of all trades. Instagram:
@HJRphotos