It seems not all that long ago that Sony's 50MP CMOS sensor took the medium format market by storm, and Hasselblad's 50MP H5D-50c MS was just the tip of the iceberg. Today on the company's Instagram profile they announced their next CMOS monster, the 200MP H5D-200c MS. Yes, you read that correctly, this is a 200 megapixel monster, roughly 5 times the amount of pixels in the beastly (by DSLR standards) Nikon D810. You think Nikon D810 RAW files are large? This Hasselblad H5D-200c MS produces 600MB 8bit TIFF files when shot at max resolution. If you want one, you had better invest in a small NAS (Network Attached Storage) server farm.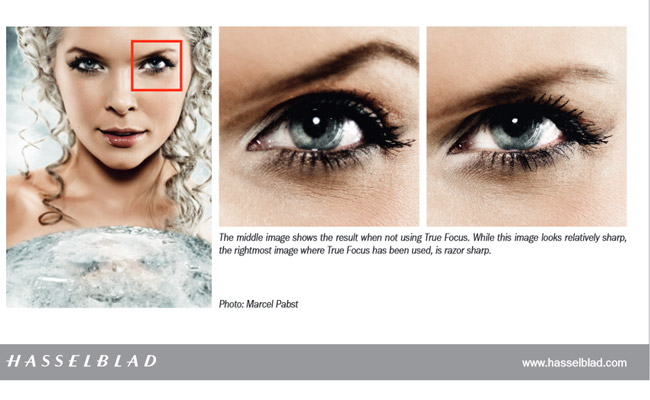 *It is worth noting, this is STILL just that 50MP Sony sensor, but with Hasselblad's multi-shot technology, it produces images that would equal that of 200MP. *
Hasselblad H5D-200c Specs
50 Megapixel CMOS Sensor
3.0″ 24-Bit Color LCD w/ 460,320 Pixels
True Focus II and Focus Confirm
16-Bit Color Definition
Hasselblad RAW 3FR File Format
200MP Multi-Shot Technology
Compatible with H-System Components
DAC Automated Lens Correction System
This is a crazy amount of power in one camera. No word yet on pricing, but I am just going to go ahead a guess that it is likely $45,000-$50,000. I can't ever imagine spending that much on a piece of my kit, nor ever needing/using a 200MP image. That said, there are those of you out there who may, and for you, this must be mouthwatering! You can learn more about the H5D-200c MS over on the Hasselblad website.
____
What are your thoughts on this new Hasselblad H5D-200c MS? Can you imagine the storage needed to work with 200MP files? Leave a comment below!