Camera brands will likely be waking up to the idea that in the age of access where most people have options that are all very good, customer care and service is going to become more and more important. Getting personal attention is key, but sadly, getting to know the people at any given brand tends to be relegated to 'power users', the press, or at special events like trade shows. Some brands, however, are seeing the benefit to having physical stores, and Hasselblad is one.
Until now the Hasselblad 'brand stores' have been limited to Shanghai, Shenzhen, and Tokyo, but now they've opened up one in New York City, and that's exciting, because that means if you're looking to be a customer or just want to see what the fuss is about with digital medium format cameras like the X1D, there's a place to do it.
It warrants saying that this will not be a sales center, so there should be no pressure to buy on the spot. Rather, the purpose of the location (visits are appointment only) will be to provide guidance and demonstrations on the Hasselblad ecosystem. It also will do the same for Broncolor lights. If and when you'd like to buy you will be connected with their dealer network.
It seems like a smart move, and hopefully they will foster an environment along the lines of the Leica stores, in which the staff are really excited about their product and very friendly.
Check out our review of the Hasselblad X1D & the Broncolor Siros L below:
Here's the official announcement:
"Hasselblad is proud to announce the latest addition to its growing brand stores and experience studios. Joining branches in Shanghai, Shenzhen, and Tokyo, the New York Studio offers the photography community a chance to interact with Hasselblad directly. In partnership with DJI's New York office, the space allows for appointment-based hands-on demonstrations, workshops, and community events, conveniently located in Manhattan.

Outfitted with Hasselblad's latest medium format imaging technologies, the New York Studio also features broncolor lighting tools, and Phocus software workstations to fully experience the capabilities of Hasselblad products. Imaging experts will guide visitors through the best photographic tools, provide technical pointers, and connect customers with Hasselblad's established dealer network for purchase opportunities.

Visits to Hasselblad's New York studio are by appointment only and can be requested online from Hasselblad's Brand Store page at hasselblad.com/brand-stores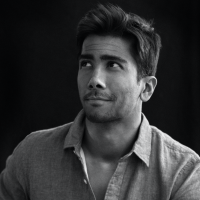 Kishore Sawh
A photographer and writer based in Miami, he can often be found at dog parks, and airports in London and Toronto. He is also a tremendous fan of flossing and the happiest guy around when the company's good.