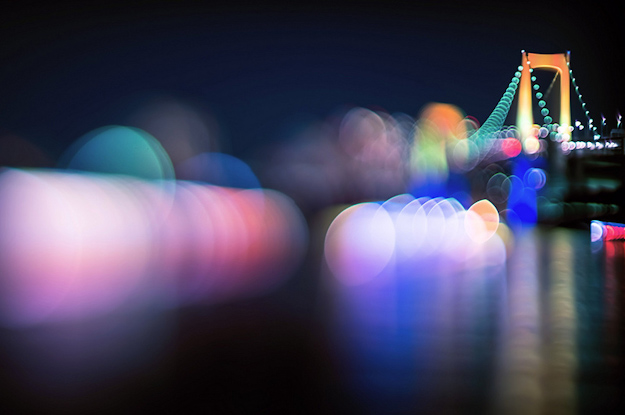 Bokeh. That creamy goodness a product of wide apertures and shallow depths of field, is a favorite among, well, everyone. Whilst we have made it a point to mention that a shallow depth of field alone does not a good photo make, when done very well and in context, bokeh can make a composition strike attention, when the subject is really as exciting as beige paint.
The problem is many have fallen into the trap of blurring or 'hazing' a portion of a photo as the main party trick. So it gets boring. Japanese Photographer, Takashi Kitajima, uses 'bokeh' in the most incredible fashion I've ever come across.

Using what he calls a 'tilt-shift law', Takashi often uses cityscapes as his main subject. His photos on Flickr have gained him a tremendously loyal following, of which I am now one. A photo series he did of New York and Tokyo captured the cities in ways yet to be seen, and I had to speak with him. Unfortunately, the language barrier between his Japanese and my rubbish Japanese didn't allow perfect flow of conversation, but he was kind enough with his time and patience to tell us about his gear and methodology.

He shoots mainly with mirrorless preferring the Sony NEX-5N and Olympus E-P5 and using Nikon lens mount adapters. Finding that he was unable to get the, "degrees of leaning with the commercially available lens or mount adapter," he had to adapt them on his own, in which the use of rubber gloves was required. He didn't go into further detail there,  but I'm curious how that works. The lenses he uses are mainly Nikon, listing the Nikon 50mm f/1.2, and Nikon 24mm f/2.8.
[REWIND: How To Create Amazing Bokeh With Any Camera and Lens]

His series is a continual work in progress, and he continues to push the paradigm of what can be done with standard landscapes. Each photo is a composition that has its start usually on top of a building or an observation deck in some metropolis. He often picks a particular object to try to lead your focus to by having a gradient of bokeh throughout the rest of the image. The results speak for themselves.
Thoughts
Takashi is very unassuming and cheerful, and, clearly, does what he does out of love. It's also clear why Getty Images scooped him up. He says he wants, "to please many people and not just photographers," and the accessibility of his images speaks to that. He calls this method of his, which he admits is unperfected, 'extra bokeh'. I'd say this is spot on. You can head over to his Google+ and Flickr to see the rest of his gorgeous works, and keep up to date with him.
CREDITS: All photographs shared by Takashi Kitajima are copyrighted and have been used with permission for SLR Lounge. Do not copy, modify or re-post this article or images without express permission from SLR Lounge and the artist.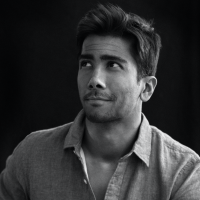 Kishore Sawh
A photographer and writer based in Miami, he can often be found at dog parks, and airports in London and Toronto. He is also a tremendous fan of flossing and the happiest guy around when the company's good.