When Tamron introduced the first generation of the 150-600mm f/5-6.3 super telephoto lens, they were innovators in the third-party market. Never before had the barrier to entry for photography requiring a super telephoto lens  been so low.  This year, they've updated with the G2 (generation 2) version which offers improvements over the original on optics, weatherproofing, and Vibration Control, to name a few. We tested the Canon mount lens, but it's also available for Nikon and Sony, the latter not featuring Vibration Control since Sony bodies handle that.

Overall, this lens performs impressively with a few hangups.
It's quite sharp throughout the focal range and at all apertures from wide open (from f/5 to f/6.3 depending on focal length) up until about f/22. This lens stops all the way down to f/40 but you do lose quite a bit of sharpness to diffraction from f/22 to f/40.
Autofocus was usually snappy and silent (as advertised) even on an 5D Mark II with its prehistoric autofocus system. It did struggle a little with the usual autofocus pests – low contrast and very low light.  There's a good chance the struggle would be less noticeable on a more state-of-the-art body, though there was a handful of instances where the autofocus would occasionally get confused at 600mm and need a little nudge on the focus ring to get it to figure it out and focus as intended – this is not all uncommon, however, with longer focal lengths. Not a deal breaker as it didn't happen often,  but worth mentioning.  It may have had something to do with the camera's autofocus being intended for lenses that open to  f/5.6 or wider.
In addition to the sharpness, optically it has great color and contrast with gorgeous compression, especially at the long end, as one would expect at 600mm.
What was most impressive with was the vibration control. It has three modes, selected with a switch on the barrel. The first mode is to balance between stabilizing the viewfinder and the image, the second is used for panning, and the third is to stabilize only the image. I primarily used the third mode and was kind of blown away. I learned to shoot with lenses that had no stabilization so I tend to adhere pretty closely to the "1/focal length" rule to avoid motion blur.
With the vibration control switched on to mode 3, I was able to get usable images handheld at 600mm at… wait for it… 1/40th of a second. Personally, I thought that was ridiculous, in the best way possible, but it's kind of necessary on this lens because one of its downfalls is the narrow maximum aperture. It's variable from f/5.0 at 150mm to f/6.3 at 600mm. The VC is needed to make up for the shutter speed leeway you lose over something like an f/2.8 lens. It works fabulously as I mentioned, but once it starts getting darker you have to lean on your ISO. If you've got a newer body that handles high ISO well, you're set. One something like 5D Mark II or of that generation it is just 'okay' compared to today's full frame cameras so I was feeling those missing aperture stops in dimmer conditions.

The vibration control is incredible. The foot where quick releases attach is Arca-Swiss compatible, a feature that is new to this generation. In addition to the standard lock switch, this lens has a new function called "Flex Zoom Lock." It lets the user pull the focus ring forward (toward the front element) to lock it in place at any focal length so no matter what angle you're shooting from, the lens won't creep. The minimum focusing distance is a little far, but that's par for the course with long lenses.
Five stars here because I never found myself wishing it did something that it didn't, other than open up wider; but I'd say that's more of a function than a feature so I won't hold it against Tamron in that sense; they seem to have covered all the bases.

When I first pulled the lens out of the box, the first thing I noticed was its striking appearance. It's a really nice looking piece of glass with its sexy matte black finish. Everything you need to be able to use in a pinch is easy to use and intuitive. Switches for VC, and AF are accessible and easy enough to find by touch if you're preoccupied with the viewfinder. The zoom and focus ring have a nice, comfortable grip. An easy five stars here – no complaints.
A slight drawback that isn't going to count against it because it's the nature of the beast: it's a little heavy at 4.42 lbs and it takes up some space, particularly if you put on the enormous hood. Its size also makes you conspicuous so beware if you're self conscious and don't want to talk cameras with strangers or find yourself shooting in a less safe area, or perhaps sensitive areas like around airports.
It feels like a solid, heavy workhorse. Nothing about it feels flimsy or cheap. The materials look and feel nice. There's nothing I encountered about it that speaks to it being anything but a high quality product that delivers high quality results.

At its current pricing of $1399 from B&H, it's not an inexpensive lens, but it delivers functionality and performance that you would expect to see at a significantly higher price point, all things considered. Prior to the first generation's inception, there was nothing like this lens out there. All the serious glass with this kind of reach was way, way more expensive. These days it has competitors and this version, the G2, is not the least expensive, but it delivers images that look much more expensive. Fives stars for value, because Tamron's invention has put super telephoto lenses with superb optics in more people's hands by creating something great that is also substantially more affordable than what was previously available.
Conclusion
Not everyone will have a practical reason for owning a lens like this, but if you are someone who enjoys photographing wildlife or sports but doesn't want to shell out major cash for a faster, first party lens while maintaining beautiful image quality, this is a great option. It's a bit bulky and cumbersome to carry around, but it's still smaller than many other super telephoto lenses. It may not be quite as sharp as the very expensive alternatives, but unless you're pixel peeping you won't notice (consider if you're shooting high contrast situations at distance, such as aviation from the ground where there tends to be high contrast and high levels of reflection from tarmac and light colored concrete, and heat distortion). And that's not to say it isn't sharp, because it is – impressively so.
I've rated it four and a half stars not because everyone out there needs it as it's kind of a niche product, but for the people who do, it's a really fun and useful lens at a price that's hard to beat for what it is. I had a good time with it, and as someone who doesn't love lugging a tripod around (on top of a behemoth lens especially) I really appreciated that excellent Vibration Control.
I mostly shot at the long end of the range, but it's nice to have the entire range it offers if you're shooting something that can change its distance from you rapidly, like an athlete.  For my purposes at the zoo, it was good because the different animal's distance from me varied a lot.
If you love shooting sports or wildlife, want to expand your reach and get beautiful sharp images, and can't or don't want to drop many thousands of dollars for a Canikon f/2.8 (of f/4) super telephoto, this lens is for you.
If you're convinced, head over to B&H and grab yours (or your loved one's? Sweet glass is always a great gift.)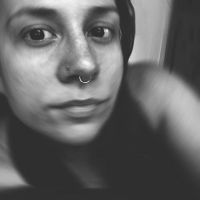 Holly Roa
Seattle based photographer with a side of videography, specializing in work involving animals, but basically a Jill of all trades. Instagram:
@HJRphotos