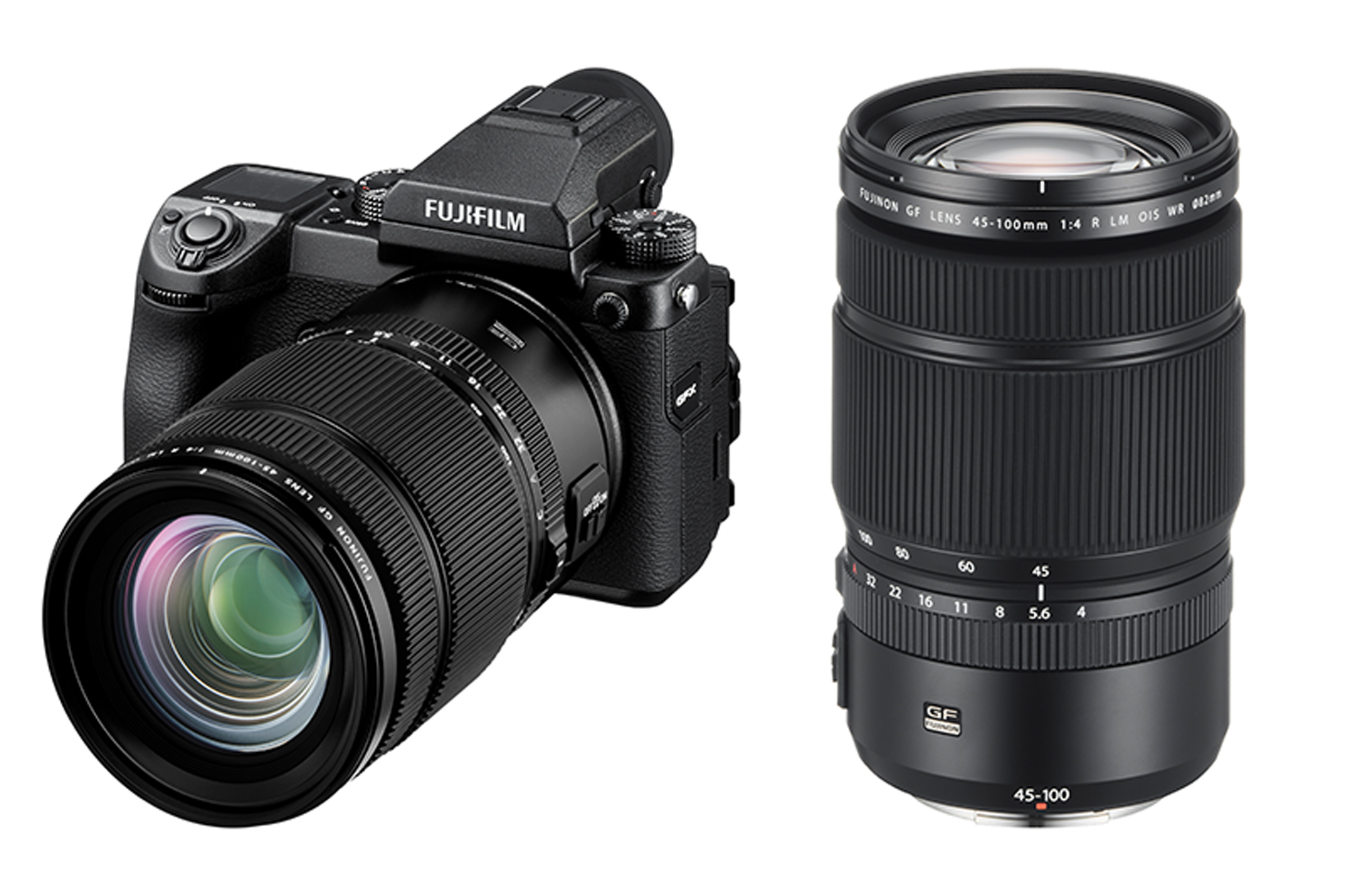 FUJIFILM has yet another announcement today; the launch of the standard zoom "FUJINON Lens GF 45-100mm F4 R LM OIS WR" in late February 2020 (Again coinciding with WPPI). This new lens joins the current family of interchangeable GF Lenses, designed for the GFX large format Camera System and covers some of the most frequently used focal lengths by photographers. The GF 45-100mmF4 R LM OIS WR lens has an equivalent focal length range of 36mm and 79mm on a smaller 35mm format system, a maximum aperture of F4 and is a natural fit with two other GF Zoom Lenses–the GF32-64mmF4 R LM WR and the GF100-200mmF5.6 R LM OIS WR. Together, these three lenses provide photographers with a broad range of focal lengths, accommodating a wide range of shooting styles and enabling them to become incredibly versatile and creative.
Combining rugged construction with high-performance optics, GF45-100mmF4 R LM OIS WR is an incredibly versatile lens that is perfect for capturing nature, landscapes, or portraits. Featuring powerful 5-axis image stabilization, one super ED lens element, and a near-silent, high-speed autofocus motor, this is the perfect tool for creating images in challenging and unpredictable situations. Its dust- and weather-resistant construction allows the lens to operate in temperatures down to 14 degrees Fahrenheit/-10 degrees Celsius and its high-resolution performance and wonderfully smooth bokeh will capture the atmosphere of any scene or subject.
[Related Reading: Unorthodox Review of the Fuji GFX 50R | The Medium Format Camera I Might Actually Buy]
Product features:
Astonishing image-resolving power and wide tonal reproduction
The GF 45-100mm F4 R LM OIS WR lens consists of 16 elements in 12 groups, including three aspherical elements, one Super ED element and one ED element to effectively control spherical aberration, field curvature and chromatic aberration. This minimizes the negative effects of various forms of aberration, such as luminance shift and color bleeding, to deliver astonishing image sharpness.
Compact and lightweight large format standard zoom
Weighing 2.2lb (1,005g), measuring 5.69in (144.5mm) long, and having a diameter of 3.66in (93mm), the lens is extremely portable and compact despite being a 2.2x zoom for a large format camera system.
Fast, quiet and highly-accurate AF
The use of an Internal Focusing system has minimized the size and weight of the focusing group, which is driven by a linear motor to achieve fast, quiet and highly accurate AF.
Powerful image stabilization
The lens is equipped with five stop image stabilization (CIPA guidelines), allowing photographers to make the most of the high-resolution sensors found in GFX System cameras, especially when making images hand-held.
Highly robust design that withstands various shooting conditions
The lens has 11 seals for dust and weather resistance to allow for peace of mind in tough environments, allowing for operation at temperatures down to 14 degrees Fahrenheit / -10 degrees Celsius.
Technical Specifications
Focal Length – 45 to 100mm (35mm Equivalent Focal Length: 36 to 79mm)
Maximum Aperture – f/4
Minimum Aperture – f/32
Lens Mount – FUJIFILM G
Angle of View – 62.6° to 30.6°
Maximum Magnification – 0.13x
Minimum Focus Distance – 2.13′ / 65 cm
Optical Design – 16 Elements in 12 Groups
Diaphragm Blades – 9, Rounded
Focus Type – Autofocus
Image Stabilization – Yes
Filter Size – 82 mm (Front)
Dimensions – (ø x L) 3.66 x 5.69″ / 93 x 144.5 mm
Weight – 2.21 lb / 1005 g
Check Pricing & Availability from our Preferred Vendors Here;
The GF 45-100mm F4 R LM OIS WR lens will be available in late February 2020, at a manufacturer's suggested retail price of $2,299.95 USD and $2,999.99 CAD. For more information, please visit https://fujifilm-x.com/en-us/products/lenses/gf45-100mmf4-r-lm-ois-wr/.
GF Roadmap Update
Additionally today, along with the announcement of the X-T200 and this new GF lens, Fujifilm has unveiled the latest plans to add to its Family of GF Lenses, designed exclusively for the GFX Mirrorless Camera System; which is equipped with Fujifilm's large format (43.8mm x32.9mm) image sensor, an imaging surface approximately 1.7 times the size of 35mm full-frame sensors*.
Bringing the eventual total to 13 lenses, this expanded GF lens lineup will accommodate even broader shooting categories and diverse shooting styles.
More about the two lenses recently added to the GF lens development roadmap:
FUJINON GF 30mm F3.5 R WR: An impressive, wide-angle, prime lens.
This wide angle 30mm lens is an equivalent 24mm focal length in the 35mm film format and is a perfect solution for landscape photography.
This lens will be a slim, compact, and lightweight lens offering incredible resolving power for high-resolution imaging sensors.
FUJINON GF 80mm F1.7 R WR: A unique, wide-aperture, standard lens.
A standard 80mm lens with an equivalent focal length of 63mm in the 35mm film format, which is incredibly suitable for portraiture and making images in low-light conditions.
This will be the lens with the widest aperture among GF lenses and be an incredible solution for portrait photographers who want beautiful, creamy bokeh with their GFX System Cameras.
This compact and lightweight lens will have a wider angle of view than the highly popular GF 100mm F2 R LM WR and deliver the same level of incredible image quality.
*An image sensor that measures 55mm diagonally (43.8mm x 32.9mm), providing approx. 1.7 times the area of a 35mm full-frame sensor
Check Pricing & Availability of Fuji GFX Products Here
So basically, a LOT of goodies have been released by Fujifilm today. A new pocket Mirrorless camera along with another X mount lens, and then the GFX lens along with the roadmap for the rest of 2020 (we're presuming), for their large format lenses. All of which we should be able to get hands on with at WPPI in Las Vegas this year! A lot to be excited about, and it seems that 2020 will be quite the busy year for Fuji given the recent launch of the X-Pro3 and rumors of several new updates coming very soon! So what are you most excited for? The items currently out and announced? Or are you holding out for an update from the rumored products making the rounds? Let us know in the comments below!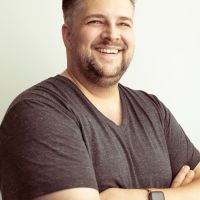 David J. Crewe
David J. Crewe is a full-time commercial photographer and Senior Editor with SLR Lounge. Based out of both Southern California & Las Vegas, Nevada. View his work and blog:
DavidJCrewe.com
Follow his Instagram:
@DavidJCrewe