Despite the best efforts of GoPro and, well, anyone else, when we think of drones it's really only one name that comes to mind, and that's DJI. DJI has steadily pushed the curve and provided drone solutions that are both purpose-driven and flexible, and today they've announced the new Matrice 200 drone series (M200) which appears to be their most robust offering to-date.
The first thing to address about the M200/M210, however, it wasn't really built for artistic pursuits – that is to say, this wasn't built with the average photographer in mind. No, it's much more industrial in design and meant for various other professional environments, such as mapping, land and crop surveillance, power inspection, and search and rescue. That said, it comes with a built-in camera and another (bought separately either as a DJI model or from the likes of Flir for thermal imaging) can be attached, and photographers are nothing if not resourceful so I suspect it'll be no time at all before the photographic possibilities of this line are exploited.
Looking at it it's rather obvious to see it shares a similar body blueprint to the Inspire 2, but more rugged, more adaptable, and for the first time it can use its cameras to look upwards. Professional inspection companies have long sought this kind of function but have been left without, thus needing to use other types of craft to do certain jobs. With the arrival of the Matrice 200 series, many won't have to.
In addition to what may be its signature dish for most, it's better able to deal with electromagnetic interference and irregularities, is weather and water resistance (IP43 rating), has 20 internal sensors which include dual IMUs, and even its dual-redundant battery system has its own party trick where it automatically heats the batteries when flying in sub-zero temperatures. And as drones become more advanced, may need to work in tandem with other aircraft and drones and in busier airspace, situational awareness (SA) becomes more critical, which is likely why DJI have chosen to to make the M200 series the first commercial drones to have a built-in ADS-B receiver (DJI AirSense) which will provide the drone and its operator with real-time airspace info about nearby manned aircraft in the surrounding areas.
Intelligent Flight Features
The M200 series' computer vision enables intelligent flight modes to help with data collection. These features are available for multiple DJI sensors, enabling advanced shots such as zooming while tracking an object:
Spotlight – to lock the camera onto a subject during flight while the aircraft moves freely
Point of Interest – to circle around an object for a smooth orbit
Tripod – to fine-tune position and angle for position framing and safe navigation in narrow environments
ActiveTrack – to follow a person or object while keeping it in frame
DJI Pilot App – that can be used with the Matrice is compatible with DJI FlightHub™, a web-based software package allowing teams to share real-time data with offsite parties over the Internet. This includes remote emergency situation control rooms keeping track of first response teams or asset management centers inspecting global infrastructure networks. In an easy-to-use control center, DJI FlightHub lets users plan flights with multiple drones and keep track of each aircraft's status. An offsite control room can simultaneously monitor live feeds and can remotely control gimbal and camera. The software enables managers to plan flights in advance using waypoints and dynamic geofencing.
The Matrice series comes in 3 variants frmo the standard M200, then M201 which adds ability to mount an upward facing camera or dual downward (for upward facing you'll need to isntall an external GPS receiver), and then finally the M210 RTK for navigation with centimeter precision. The cameras it's currently capable of carrying include the Zenmuse Z30, which features a 30x zoom lens and 1080p recording; Zenmuse X4S with its 1-inch sensor and 4K; Zenmuse X5S Micro Four Thirds shooter with 4K; and the Zenmuse XT.
Pricing has not yet been revealed, but given the Inspire 2 is some $3,000, it's fair to assume the price of a Matrice series will exceed that significantly.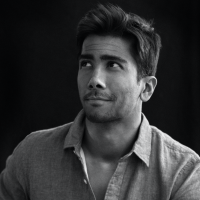 Kishore Sawh
A photographer and writer based in Miami, he can often be found at dog parks, and airports in London and Toronto. He is also a tremendous fan of flossing and the happiest guy around when the company's good.