AlienBee's hotter younger brother has arrived, and boy does he have promise. With a full power recycle time of 0.5 seconds, the new Digibee flash units designed by the Paul C. Buff Company offer the latest in strobe technology, and as always a sensible price tag.
AlienBees: America's Favorite Flash Units
Now, before we throw aside it's trusted predecessor, let's talk about the reputable qualities of the AlienBee. Since it's creation in 2001, AlienBees have served as "America's favorite flash units" proving most popular for portrait photographers around the world. They were developed to be the perfect balance between price and quality in addition to having durable build, and record-breaking power at that price point (at that time). Offering up 160ws to 640ws of power, AlienBees (B400, B800, B1600) still rank as the Buff Company's "hottest products, combining powerful performance with intelligent design and simple controls."
DigiBees: See What the Buzz Is About
Although AlienBee's still prove to be both versatile and indestructible, the Buff Company brings us DigiBees, a digitally-controlled, self-contained flash unit that gives us an upgraded look and functionality. Available in two-output models, the DB400 unit (160ws) and the DB800 unit (320ws), each unit offers "consistent output, short flash durations, fast recycle, and true "What-You-See-Is-What-You-Get" modeling lamp accuracy with a new digital interface".

The clear aesthetic difference between the two can be seen in the transformation of the analog knobs to digital LED screens, endorsing greater accuracy in adjustments and settings. The flash manufacturer maintains a consistent brand theme by creating four dynamic, vibrant color options for the new digital flash units. The DigiBee is designed for heavy duty use, but the Buff Company boasts of its un-bee-lievably "tiny size and lightweight frame making it ready for travel."
Currently, orders can be placed for the new self-contained flash units on the Paul C. Buff website, and shipping will begin the week of July 25th, 2016. The DB400 comes in at around $310 while the DB800 prices for $350. Searching for other options for high-powered strobes? Here are some of our recommendations:
Bolt VB-22 Bare-Bulb Flash
Profoto B1 500 Air TTL
Profoto B2 250 Air TTL
Interfit S1 500Ws HSS TTL Battery-Powered Monolight
Want to see the new DigiBees in action? Watch Fstoppers writer Nino's review of the product below: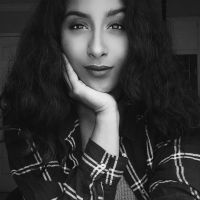 Shivani Reddy
Shivani wants to live in a world where laughter is the cure to pretty much everything. Since she can't claim "Serial Bingewatcher" as an occupation, she'll settle for wedding/portrait photographer at Lin and Jirsa & marketing coordinator here at SLR Lounge. For those rare moments when you won't find a camera in her hand, she will be dancing, eating a donut, or most likely watching Seinfeld. Follow her on Instagram:
@shivalry_inc