The landscape of raw processors and image editors has been shifting this year with the development changes to programs like Affinity Photo, Capture One, ON1 and more, and as we round it out there is another: Darktable.
Darktable is a type of alternative to Adobe's Lightroom, and has been around for some time, but with numerous differences, including having a larger spread of features than LR. However, the biggest difference, or at least the headline grabber has always been that Darktable is free as open source software.
But like anything 'free' there is a price to pay, and as is typical of open source programs the applications have suffered from a lack of professional support and development, and part in parcel with that is it was only available on Linux and Mac OS. However, in its most recent update it is, for the first time, available for Windows. This is a big deal to the Darktable fans who have been waiting for this.
"As you might have read on our news post we finally ported Darktable to Windows and intend to support it in the future. At the moment it's still lacking a few features (for example there is no printing support), has a few limitations (tethering requires special drivers to be installed) and comes with its own set of bugs (TIFF import and export doesn't support non-ASCII characters in file names). But overall we are confident that it's quite usable already and hope you will enjoy it. A very special thanks goes to Peter Budai who finally convinced us to agree to the port and who did most of the work.
Upon opening Darktable any Lightroom user would feel vaguely at home as the design and layout is reminiscent of the Adobe offering, including the arrangement of features to the color and look of the layout. and if you're curious about how to use it YouTuber Riley Brandt has a number of decent videos that will introduce you to Darktable and have you up and running on implementing it rather quickly.
The new release isn't solely about offering a Windows version, however, as it also brigs with it a host of updates which includes interface alterations, a more flexible and powerful local adjustment module, support for Fujifilm compressed RAFs, and a new X-Trans demosaicing algorithm, in addition to more overall camera support. And speaking of camera support, there are varying levels of support for a host of cameras, with most of the major last-generation models having full or near full support and the newest ones not far behind. (Check list of supported cameras here)
You can check out the videos below for a taste of Darktable and get it here.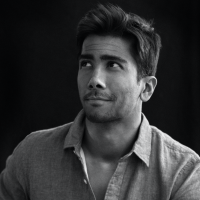 Kishore Sawh
A photographer and writer based in Miami, he can often be found at dog parks, and airports in London and Toronto. He is also a tremendous fan of flossing and the happiest guy around when the company's good.