Being a model is a tough gig, and I say that in complete earnest. As a vocation, it's fiercely competitive, and the shelf life of a model isn't typically very long. That's obvious, but the actual modeling isn't exactly easy either. Among other things, it requires being physically bold and emoting in front of people you don't know and just met; facing physical critique with maturity, and somehow managing to evoke in the viewer what the photographer/brand wants.
A major way to evoke a feeling in the viewer is to show the right kind of movement, and nailing that movement is often difficult, and certainly not glamorous. In fact, it takes patience to repeatedly do something as banal as jumping whilst being mindful of every part of your body and expression – otherwise referred to as 'keeping the face.'
This is where photographers can really show their merit, in how they communicate and direct and work with the muse. A photographer needs to be aware of the larger macro picture, as well as the micro details, but it helps if you know what to seek and what to look out for – there's a difference.
Things you seek are things like body symmetry and a graceful facial expression, and an example of things to look out for would be a foot that is hidden behind the other if facing a model head on. To learn this kind of thing, Melissa Rodwell has released a video with BREED on capturing movement wherein she discusses some of these finer points.
Rodwell, having shot for brands like Ralph Lauren and Nike, to name a few, speaks to us as we look over her shoulder in-studio as she tries to coach a scantily clad model into delivering the perfect result. As the shoot progresses there are moments of pause and reflection where Melissa examines the shots she's been tethering into Capture One and explains why some work and why some don't. This isn't a discussion on camera settings or lighting set-up, but rather on the finer details of capturing movement.
Note*: Understanding how to move and direct and post, and what to seek and avoid in images with movement isn't solely of interest to the fashion photographer. This information is widely applicable to anyone photographing people, like wedding photographers.
If it is more of the technical details you want, BREED has released their Advanced Fashion Photography Lighting tutorial which I reviewed last year, in which you can find 22 detailed set-ups that encompass a wide gamut of the lighting looks you'll see adorning the pages of fashion magazines. Check it out here. And on that note, I know many of you will be wondering what equipment she is using here, and while I don't have a list, it appears to be the following:
Gear List
Light: Profoto B1
Light Modifier: Elinchrom Rotalux Octa
Camera: Nikon D800/810
Lens: Nikkor AF-S 85mm 1.4G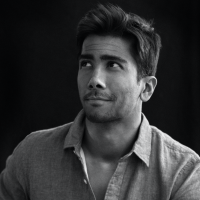 Kishore Sawh
A photographer and writer based in Miami, he can often be found at dog parks, and airports in London and Toronto. He is also a tremendous fan of flossing and the happiest guy around when the company's good.