If you've been following Capture One's "Capture Dedication" campaign, you know the company recently held a competition for photographers who feel especially dedicated to the craft. Anyone could enter, and there was no cost to do so, and now the winners have been revealed.
In truth, photography is held dear by most who practice, so to be pronounced among the most dedicated is quite a feat. Here are the three winners and their stories.
Greek photographer Nick Kontostavlakis is no stranger to recognition for his work. Over the years, he's won awards and had work shown in prestigious galleries. His entry to the Capture Dedication contest is an image of a group of Rwandan students, titled "A Classroom In Rwanda." 
"This photo was taken during my latest trip to Rwanda with an international non-governmental organization and our purpose was to construct some school classrooms and safety rooms. 
We found cheerful kids, playful as they would be in any place on the planet. We exchanged a few words. We started playing a game. In a moment I pressed a click. Then I left the camera beside me. One click was enough to portray my emotions of that time.

What counts in Photography is not only the result of the image taken but the experience I gained through this procedure. In a profoundly personal way I feel an image is the language that speaks to the heart and at the same time teaches us to see things differently." – Nick Kontostavlakis
Juan Osorio's young daughter brought him the inspiration for his second-place image entitled "Fly Me To The Moon." Interestingly, Capture One wasn't the first to be impressed by this shot – it was featured in the August 2017 print edition of National Geographic, "The Space Issue," and won first place in Rangefinder's "The Portrait Photography Contest" in 2016. 
"I wanted to create a surreal world in the simplest possible way, five hundred Red Cedars create a spectacular green canyon that seems to go forever.  The reflective balloons allowed me to show the scene from different points of view; like having several cameras in the same scene. It is possible to see Sophia in past, present and future location points. If you look closely, you can see her father (me) in the in the beginning of her journey being reflected on her present on the shiny balloons. One day in the future, I will not be with her.

My hopes with this photograph is that she sees it later in life and it will remind her to follow her dreams, to believe in herself and that she will be able to accomplish any task regardless of the apparent impossibility  of success. Our bond, love and connection still will be there always."

"All this recognition makes me very proud but I would like to remind everyone the main reason for this picture was to encourage my daughter and all the other girls in the world to dream big and believe that they can achieve the impossible; that success doesn't come at the first try and that it is ok and unavoidable to go though difficult times before we reach the goal." – Juan Osorio
Cancun, Mexico based photographer, graphic designer, and digital artist Felix Hernandez is the big winner of the Capture Dedication contest. Hernandez is quite a seasoned and accomplished artist, with countless publications from household-name companies. His work with miniatures has received much coverage, and it was one of these images that received top accolades from Capture One – "Myth Mountains."

"I Tried for over 4 days to get the shots on location since I was looking for a soft light and for that I needed an overcast day. The quality of light is very important to tell a story. It sets the mood. In studio it's easy because your are in control of it… But on location you have to seek, wait and be patient. Sometimes you have to keep going back to the same spot for many days until the conditions are just right for what you are looking for."

"At the end I used 6 different photos to merge / compose them in one.

• 3 photos in studio for the action figure / I did focus stacking: First plane, middle plane, and third plane.
• 2 long exposure photos for the landscape done at Los Cabos.

For the production in studio I just used common products:
• A simple rock
• Some wheat flour for the "snow"

•Some smoke for the ambient" 
All three artists represent different facets of the dedication so many photographers feel for the craft. Congratulations to the three winners! If you'd like to see more contest entries, you can browse the Instagram hashtag, #CaptureDedication.
SaveSave
SaveSave
SaveSave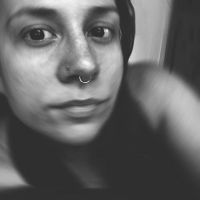 Holly Roa
Seattle based photographer with a side of videography, specializing in work involving animals, but basically a Jill of all trades. Instagram:
@HJRphotos