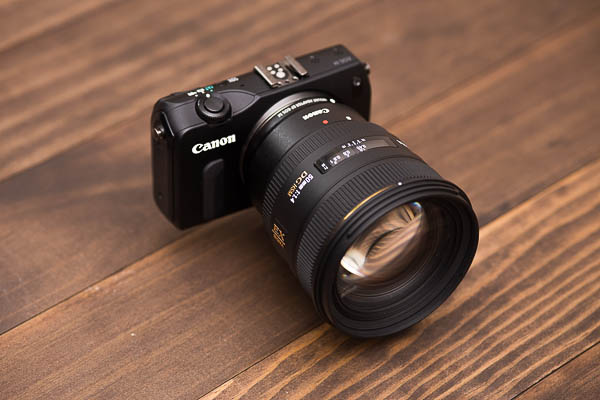 I held off on posting this rumor when I first heard it mid-last week because the details were scarce. But today, the rumor gained a little momentum, and actually has some info to discuss. Basically, it seems that Canon is finally taking mirrorless seriously, and they will soon be announcing the development of the EOS M3.
Now, what makes this something worth discussing is that we have this rumor coming in from multiple sources: Canon Rumors has a source, and CanonWatch mentions two sources. According to the CanonWatch post, this is an EOS M3 that we "will really like, and that's what we were all waiting for."
The CW post goes on to mention that at this point, the two sources differ on what exactly the new EOS M3 will look like. One indicates a full frame sensor and the other a rangefinder style design, but what is clear between the two is that Canon has an EOS M3 in the works, and that it will not be just another evolution of the EOS M/M2.
To quote CW, "The only thing that appears to be pretty sure is that Canon is indeed working on the release of a new mirrorless system camera. And all signs so far suggest that this time it will be a serious affair."
As you all know, I am a huge fan of the original EOS M for its portability and incredible image quality from such a small compact device, while retaining the ability to use my Canon lenses (albeit through an adapter). I am very excited to see where this rumor takes us, and what the specs/details of this new body are once it is announced.
This actually comes at an interesting time for me, as I had been seriously considering switching to a Fuji X-T1 and finally cutting the Canon cord. Now, I am thinking I will wait and see if this EOS M3 is something I should stick around for…
What are your thoughts on this EOS M3 rumor? What are the biggest improvements (besides the obvious Canon sensor woes) with the EOS M3 over the current EOS M bodies that you would like to see? Leave a comment below!