Canon has recently opened it's most sophisticated service and support center, in Burbank, California, and one Canon is dubbing it's "most advanced cinema industry resource to date." There will be walk-in hours Mon-Friday and there is slated to be a calendar full of educational offerings to accompany the service.
If you were to speak to many truly entrenched working pros who don't give a damn about brand loyalty but stick to one regardless of new tech, service is often a calling card of said brand. This shouldn't be anything surprising as client/customer retention remains paramount so many fields, with Apple a shining example. This is, as it were, a reason why working pros depend on camera-brand professional services like NPS and CPS.
This is an extension of Canon's Professional Services and one Canon is clearly invested in and know for. Here's a sample from the press release:
Canon Burbank is poised to support Canon's clients' productivity through a dynamic mix of product evaluation and testing, product & workflow training, industry events and expedited repairs. Every aspect of the new facility's design and operation was made in consideration of improving customers' experience with Canon products from input to output, and in improving access to the highly trained Canon service and support team. Facility highlights include:

Enhanced on-site repair capabilities
Industry standard 4K projection and DI capabilities
Workflow Lab for software training and NLE workflows
Image lab for in-depth camera & lens testing, demonstration and troubleshooting
Fully equipped multipurpose room for training, events, demonstration and shooting
Immersive product showroom
There's no doubt that when it comes to professional services that Canon leaves an impression as perhaps the best around, and comparatively new or less broad offerings from other companies like Sony and Fuji have drawn criticism in comparison. That said, Sony has laid a map for service center updates and new locations earlier this year, so we should be able to expect those to begin opening up soon.
Only time will tell if it can stack up to something like this, but it would appear Canon is, at least for the time being, ahead of the curve, and the professional community will absolutely respond favorably to that.
Find out more here.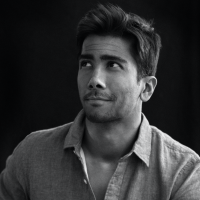 Kishore Sawh
A photographer and writer based in Miami, he can often be found at dog parks, and airports in London and Toronto. He is also a tremendous fan of flossing and the happiest guy around when the company's good.