Canon is now offering a CarePAK PLUS package for free on a number of their most sought after cameras and lenses. For select Canon bodies and lenses bought from authorized Canon retailers between April 30th and July 8th, Canon will provide an extended 13-month warranty that covers your purchase from all manners of ailments.
As a nice kicker to the deal most of these items are also offering rebates of hundreds off and packed with items like extra batteries and so on, and also happen to be among Canon's finest offerings in both body and lens departments (list at foot).
What does CarePAK PLUS include? Here's a shortlist:
Protection from Accidental Damage
Protection from kids, pets, and life including accidental damage such as drops, spills, power surges and other unforeseen events.
Additional Hardware Coverage
No more worries! Receive additional hardware coverage from excessive wear and tear on all mechanical and electrical issues.
Priority Service and Free Returns
No additional cost, free return shipping, and minimal downtime with fast and reliable service direct from Canon. We've got you covered!
Service & Support Directly from Canon
With hassle free service and support direct from Canon, you will never deal with a 3rd party. Feel confident your product will be serviced by Canon factory trained technicians using only Genuine Canon parts.
$0 Deductible
No Deductible for any repair or replacement, ever.
Transferable
CarePAK PLUS is transferable. Purchase a product as a gift for someone else or sell it during the covered period and transfer the benefits to someone else.
Always Genuine Canon Products
If your product cannot be fixed and needs to be replaced you will receive the exact same model, or better, always!
NEW – Image Recovery
With Image Recovery, we can help retrieve your lost or corrupted images or videos, so you won't lose your precious memories. Included only with Cameras and Camcorders.
Of course CarePAK PLUS can be purchased generally if you do it within 90 days of purchase, but it can run into the hundreds of dollars. So if you were in the market, and you don't particularly like to always baby your gear or live in fear, this would seem an opportune moment.
Here's a list of gear covered:
Camera Bodies
Canon EOS-1D X Mark II DSLR 
Canon EOS 5D Mark IV 
Canon EOS 5D Mark III
Canon EOS 5DS R 
Canon EOS 5DS
Canon EOS 6D 
Canon EOS 7D Mark II

Lenses
EF 100mm f/2.8L Macro IS USM
EF 50mm f/1.2L USM
EF 16-35mm f/2.8L II USM
EF 24-70mm f/2.8L II USM
EF 85mm f/1.2L II USM
EF 70-200mm f/2.8L IS USM II
EF 100-400mm f/4.5-5.6L IS II
EF 16-35mm f/2.8L III USM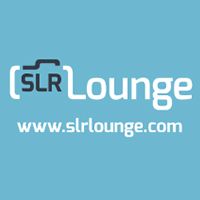 SLR Lounge Official
Articles by SLR Lounge Official are created by multiple authors. They represent official announcements by SLR Lounge.