Why do people love the Olympics so much? Sure there's the breadth of international representation and one of the few times we all seem to get along under one roof, much less on one planet, but it's the sheer soundbite quality to it all. Everything is on a big scale, like the crowds, and everything is a pinnacle: The strongest lifter, the best diver, the most complete gymnast, and of course the granddaddy of them all, 'Fastest Man In The World'. These are titles that only surround the Olympics, and of course you can't cover such an event of metaphoric status without an absolute armory of photography gear, and that's what Canon has brought.
Photographing large sporting events for thousands of news outlets and an audience of billions requires meticulous planning and technical resilience. The staff and engineers from CPS help ensure that the Canon cameras used by the world's top sports photographers receive precision treatment that allows them to take pictures that capture key moments and illustrate the spirit of competition," said Kevin Coombs, editor-in-chief for Thomson Reuters.
At the Superbowl, Wimbledon, and any major sporting event it's the Canon grey lenses you'll see adorning the sidelines, but nothing quite like this. This, is a veritable munitions depot of Canon camera gear, and it's the big guns like the EOS-1D X Mark II and L lenses as far as the room extends. Canon has over 1600 lenses at the games, and over 70 staff members to support the gear and the photogs who will be using it; photographers who will be walking around with about $40k worth of it at any given time, with gear capable of amazing feats. Take, for example, that the 1DX can shoot at 14FPS for over 12 seconds, meaning a photographer covering Usain Bolt's predictable victory can start as the race begins and never take his finger off the trigger for the entire duration of the 100mm sprint.
The Canon EOS-1D X Mark II DSLR camera and ultra-wide zoom EF 11-24mm f/4L USM lens were selected to be used for Getty Images' new high-tech, remote-controlled underwater robotic system. The camera provides Getty Images with a fully networkable solution that features precise white balance, a blazing fast frame rate and impressive low-light capabilities, which make the camera ideal for capturing fast action. When combined with the durable and rugged EF 11-24mm f/4L USM lens, the system will allow Getty Images to capture images at extremely wide perspectives with incredible sharpness and minimal distortion from the center of the image to the periphery, all across the entire zoom range. "As the world's leading visual communications company, we believe that our world class sports photographers must have the most up-to-date photographic technology that empowers them to do their job, and to do it exceptionally well. Getty Images is using Canon's EOS-1D X Mark II cameras and EF 11-24mm f/4L USM lenses in a unique, remotely-controlled underwater camera system that gives us the flexibility to follow and capture action from beneath," said Ken Mainardis, vice president of Sport at Getty Images. "We recently used the new underwater system and the images were remarkable. We're looking forward to using our Canon gear to capture more fantastic underwater imagery.
Here's a list of some of the main gear comprising the stock, and check out the cool infographic below:
Camera Bodies
Lenses
EF 11-24mm f/4L USM
EF 24-70mm f/2.8L II USM
EF 70-200mm f/2.8L IS II USM
EF 200-400mm f/4L IS USM Lens with Internal 1.4x Extender
EF 200mm f/2L IS USM
EF 300mm f/2.8L IS II USM
EF 400mm f/2.8L IS II USM
EF 500mm f/4L IS II USM
EF 600mm f/4L IS II USM
EF 800mm f/5.6L IS USM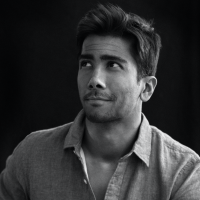 Kishore Sawh
A photographer and writer based in Miami, he can often be found at dog parks, and airports in London and Toronto. He is also a tremendous fan of flossing and the happiest guy around when the company's good.