This week brings us an interesting announcement from Canon. They've just introduced a new macro lens with a twist – the Canon EF-S 35mm f/2.8 Macro IS STM Lens has a built-in LED lights on the front. The lights can be turned off and on, can be dimmed, and can also be operated on one side at a time – the left and right sides can be switched on independently if you'd prefer your image not have the flat look attained by a subject being completely front-lit.
This is the second lens of its kind ever released, though the first, the Canon EF-M 28mm f/3.5 Macro IS STM Lens, caters to a much smaller market of Canon M series users. The new lens is designed for cameras with APS-C sensors with an equivalent focal length of 56mm.
The close shooting distance in macro photography gives an extremely shallow depth of field, so the built-in light should be helpful to counter the loss of light when a smaller aperture is needed for greater depth of field in the scene.
While there are front-mounting macro ring lights available, this will be a much less bulky and cumbersome option, requiring one less piece of equipment be carried around when shooting on location.
Features:
•Focus as close as 30mm from subject
•1:1 Macro
•Hybrid image stabilization for up to four stops of shake correction
•Smooth Movie Servo AF with Lead Screw-type STM for quiet AF operation
•Full-time Manual Focus
The lens could also prove useful for macro videos. Canon has provided a sample video shot using this lens:
Also worth a look is Adorama's hands-on video:
What do you think? Are you excited for this new technology?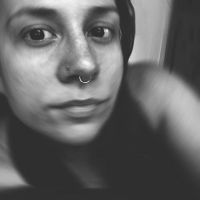 Holly Roa
Seattle based photographer with a side of videography, specializing in work involving animals, but basically a Jill of all trades. Instagram:
@HJRphotos