The big lens news today, and perhaps some of the most exciting news we've heard from Canon (officially) in some time, is the release of new variants of their venerable 70-200 zooms, the Canon EF 70-200mm f/4L IS II USM and Canon EF 70-200mm f/2.8L IS III USM; each of which deserves to be addressed separately.
Canon EF 70-200mm f/4 L IS II USM
As stated in the announcement of the 70-200 2.8, just about the most desired focal ranges in photography are 24-70 and 70-200, and arguably, Canon has produced some of the finest lenses for DSLRs in either range. The Canon EF 70-200mm f/2.8L IS II USM has always greatly overshadowed the smaller and slower f/4 sibling, but where the 2.8 V3 is more a refresh, the Canon EF 70-200mm f/4L IS II USM is a re-do. It's a whole new animal, and in 2018 there may be more reason than ever to go the route of the f/4 over the 2.8.
Canon has suggested that the 70-200 f/4L is targeting a market of advanced users who are shooting with higher-end APS-C bodies or even lower end full frame, but the performance of the lens suggests it's very much a pro unit.
Unlike the 2.8 sibling, the 70-200mm f/4L IS II gets updates in most areas that it counts. Close focusing is better than the 2.8 version coming it at 1 meter versus 1.2; its image stabilization is also better than the 2.8 variant as it gets a bump from 3 stops to a whopping 5 stops of IS compared to the 2.8's 3.5: and in addition it weighs half as much as the 70-200 2.8, and all in a package that costs $1,299 versus the 2.8's $2,099.
And there's a lot more that just those immediately obvious talking points, such as the fact the 70-200mm f/4L IS II has better control of ghosting and flare from its fluorine and Super Spectra coatings; has 9 aperture blades for soft bokeh; picks up the IS Mode 3 which only engages the IS mechanism during the exposure so you don't hear the sound of the IS anymore than necessary, and it's finally been brought up to the same weather sealing spec as all other L lenses.  And of course it gets the same cosmetic treatment as the 2.8 to match Canon's current look.
While the 2.8 is likely to stay on everyone's wishlist because of the notoriety of the lens and the elite billing of it, the Canon EF 70-200mm f/4L IS II USM is more compelling than ever and for the first time really offers a bevy of advantages over the 2.8 that go beyond price.
It's also important to consider too, that apertures of 2.8 and faster are somewhat of a hold out of the film days and earlier digital times, and that f/4 is going to be fast enough for shooting in any light conditions you'll find yourself in today. Part of this is due to how much better modern digital sensors in high-end cameras handle light gathering and noise, and that the IS on this is 5 full stops, offsetting the difference in aperture.
Of course an aperture of 2.8 will provide a shallower depth of field, but at this focal range f/4 is still going to throw your background out of focus pleasingly, and all in all this makes the 70-200 f4 II a great option for amateurs, enthusiasts, and pros in fields as varied as sports, portraiture and weddings.
We're certainly looking forward to getting both of these new 70-200 lenses in and putting them through their paces, but check out some sample images by our writer, Vanessa Joy, who had the opportunity to use both lenses before release.
Pre-Order here: Canon EF 70-200mm f/4L IS II USM
CANON UPDATES LINEUP OF EF L-SERIES TELEPHOTO ZOOM LENSES WITH THE INTRODUCTION OF EF 70-200MM F/4L IS II USM AND EF 70-200MM F/2.8L IS III USM
Next Generation of EF 70-200mm Lenses Features a Variety of Updates Including Enhanced Optical Image Stabilization in the f/4 and the Inclusion of Air Sphere Coating in the f/2.8
MELVILLE, N.Y., June 7, 2018 – Canon U.S.A. Inc., a leader in digital imaging solutions, today introduced two new telephoto zoom lenses, the Canon EF 70-200mm f/4L IS II USM and Canon EF 70-200mm f/2.8L IS III USM. The new lenses serve advanced amateur and professional photographers in a variety of applications and solutions including wildlife, landscapes, portrait and sports photography. Canon EF 70-200mm focal-length lenses are a popular option for photographers in need of a long zoom range that maintains a relatively compact design. In addition, these updated lenses inherit the same overall build-quality and ruggedness photographers have come to expect from the Canon EF L-series line of lenses.
"At the core of image capturing, Canon believes the lens is just as important as the camera. A seamless relationship between the two allows photographers to produce emotion-evoking and timeless images," said Kazuto Ogawa, president and chief operating officer, Canon U.S.A., Inc. "Canon is excited to offer photographers two distinct options in the 70-200mm focal-length, continuing to further expand our optics heritage."
Canon EF 70-200mm f/4L IS II USM

The new Canon EF 70-200mm f/4L IS II USM features numerous updates over its predecessor, making it an ideal lens for advanced amateur photographers using Canon DSLR cameras such as the EOS 6D Mark II or EOS 80D. Most notably, Optical Image Stabilization is upgraded from three stops to five shutter speed stops of correction over the original f/4 lens. The improved IS allows photographers to more easily capture crisp, in-focus images without the use of a tripod. The new lens also features three IS modes, each uniquely designed and suitable for a variety of shooting situations, such as the capture of still subjects, panning or fast moving objects2. Furthermore, the IS operational noise has been reduced, which proves ideal for photographers shooting in a concert hall or on-stage shooting at the theatre.
Additional noteworthy features of the Canon EF 70-200mm f/4L IS II USM include:
One fluorite lens and two UD lenses helps to provide high-image quality
Minimum focusing distance shortened from 1.2m to 1m (3.9ft to 3.3ft)
Super Spectra Coating technology and optimized lens element placement helps minimize ghosting and flaring
Circular nine blade aperture producing a beautiful bokeh quality, ideal for portrait shooting
Lens features 20 lens elements in 15 groups
Fluorine coating on front and rear elements helps to reduce smears and fingerprints
Inner focusing system with Ring Ultrasonic Motor
The Canon EF 70-200mm f/4L IS II is scheduled to begin shipping in late June 2018 with an estimated retail price of $1,299.00. The Canon 70-200mm f/2.8L IS III is scheduled to begin shipping in August 2018 for an estimated retail price of $2,099.00.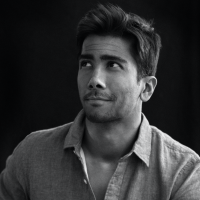 Kishore Sawh
A photographer and writer based in Miami, he can often be found at dog parks, and airports in London and Toronto. He is also a tremendous fan of flossing and the happiest guy around when the company's good.