Welcome back to the our SLR Lounge interview with the amazing and highly creative fine art photographer, Brooke Shaden.
In part one of the SLR Lounge interview, Brooke talks about how started in photography and film, as well as what made her become a fine art photographer. Additionally, she talked about her experience in how she she established herself in the art world by getting her work in various art galleries. Be sure to watch part 1 of her interview if you haven't already watched it!
In part 2 of our interview, Brooke talks about the symbolism that she uses throughout her images, takes us on a from concept to creation for her one of her shoots, talks about her gear, and gave us a nifty little secret in her compositing. If you haven't seen it, be sure to catch part 2 of the Brooke Shaden interview.
In the final portion of the Brooke Shaden interview, Brooke talks about one of the most difficult shoots that she did recently. This involved getting to Malibu Beach early morning with her assistant, bringing two large walls to the beach and propping them in the water. One of the walls fell apart quickly, and she ended having to shoot with one wall for both sides and compositing them in post. Still a great result in the end, though.
The final image

Although Brooke loves to start post-processing right after a shoot, she also gives time to let her processed image sit overnight or longer before she uploads it. It is a great way to get fresh look at your image once again before you upload the image. The last thing you want to do is to upload your image right away, then regret not fixing something in the image once you see it online.
Additionally, Brooke covers why she uses unconventional posing, such as the hair in the face. Finally, Brooke talks about her workshops and what she teaches, including the underwater workshop that she teaches.
And speaking of workshops, don't forget to catch Brooke Shaden on Creative Live on May 16!
Watch Part 3 of the Brooke Shaden Interview
More Images from Brooke Shaden
More about Brooke
Brooke Shaden was born in March of 1987 in Lancaster, PA, USA. She grew up near the "Amish Country" until attending Temple University. Brooke was photographically born in December 2008 after graduating from Temple with bachelor degrees in film and English. She now resides in Los Angeles, CA, USA with her husband and two cats.
She began creating self-portraits for ease and to have full control over the images, and has since grown into a self-portrait artist. Self portraiture for her is not autobiographical in nature. Instead, she attempts to place herself within worlds she wishes we could live in, where secrets float out in the open, where the impossible becomes possible.
Brooke works to create new worlds within her photographic frame. By using painterly techniques as well as the square format, traditional photographic properties are replaced by otherworldly elements. Brooke's photography questions the definition of what it means to be alive.
You can see more of her work at her website, BrookeShaden.com, and follow her on Facebook and her ShadenProductions.com blog.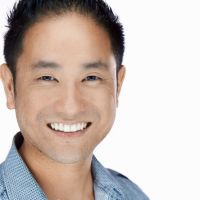 fotosiamo
Joe is a fashion and commercial photographer based in Los Angeles, CA. He blends creativity and edge with a strong style of lighting and emotion in his photographs.