Not only is the bridal veil a purposeful accessory for the bride on her wedding day, but it also helps soften the light to help create the mood, aiding you in capturing stunning bridal portraits with 'a-veil-able' light. Take a look at four creative ways to photograph the bride with her wedding veil incorporated in the photo!
If you want to see how we created these images, check out the Wedding Workshop, where we take you on a stylized shoot teach you everything you need to know about bridal portraits and more. Stream it in full in Premium!
1. Veil Over the Face | Solo Portrait
Place the veil over the bride's face to create a soft, bright & airy look. This is the most obvious option since we are using the veil for its actual purpose. Take a moment to get multiple expressions while your bride is underneath the veil in order to have variety in the same scene. Although Pye is seen using a 100mm Macro lens to take this photograph, any portrait lens would work just the same. See some of our favorite lenses for bridal portraits here!
Be cautious of your focus since you are placing an object between the lens and the subject causing the camera to autofocus on whatever is closest instead of what you want in focus.
2. Shooting Through the Veil | Solo Portrait
This method might be a bit tricky, but, you can have a bridesmaid or your assistant help you out. Place the veil in front of the lens to create texture in your image. You can see that the subject is still visible and tack sharp even though the veil is embroidered, Make sure no part of the veil conceals the bride's face and you are good to go! The same autofocus issue can occur here since the fabric is close to the camera.
3. Veil Leading into the Camera | Couples Photo
Try utilizing the veil in couples portraits by creating your own leading lines. Have an assistant hold the veil just off frame and use the pull to create a line leading directly into your couple. You will have to patient and keep testing height and composition to nail this shot but the key is to always frame the couple so that they are visible and not hidden behind the fabric. The veil can also be used to block unwanted objects in your scene or background.
4. Veil Toss | Couples Photo
Quite possibly the easiest method, and clearly most dramatic – the veil toss. Have an assistant hold the tip of the veil off camera and countdown before you release your shutter. Once your assistant lets go, have then run out of frame and using a continuous shutter capture multiple frames in order to get just a right pull. Try and have your assistant throw the veil in the their air instead of simply letting it go so that the veil has a natural pull to it.
Bonus | Backlit Veil
A strong backlight by natural light creates a beautiful glow around the bride, which is perfect for classic portraits.  In terms of exposure, don't worry about blowing out some or most of the highlights on the veil.  That's actually an okay look that irons out any wrinkles on the veil.
For more inspiration check out how Lin and Jirsa Photography creatively uses the veil in their wedding couples portraits:
If you want more tips like these check out Photographing the Bride, your guide to everything bride, available in SLR Lounge Premium!
More Wedding Veil Photos For Your Inspiration
See more wedding veil photos in this article by our sister site, Wedding Maps.
One of the best techniques for incorporating the veil into your wedding photography is what we have coined, the "Veil Swoop."  With this type of image, the photography or an assistant typically holds the veil close to the lens and lets then lets the veil blow in the wind, causing the veil to "swoop" away from, and then back in, to he camera.  This adds dynamic movement to the image for visual interest.  See a few examples below:
Image by Megan Allen
Image by Rey Benasfre
Image by Scott Josuweit
Image by Lin and Jirsa
Image by Scott Josuweit
Image by Mauricio Urena Garbanzo
Image by Lin and Jirsa
Image by Dave Moss
Image by Kevin Holding
Image by Rey Benasfre
Image by Angela Nelson
Image by Jason Vinson
Image by Jason Vinson
Image by Timothy Eyrich
Image by Angela Nelson
UNPOSED VEIL WEDDING MOMENTS
Of course, unposed, photojournalistic moments look great with a wedding veil as well.  The unpredictable nature of a thin piece of cloth can create interesting, sometimes funny moments on a wedding day.  See a few of our favorites below.
Image by Dave Moss
Image by Kevin Holding
Image by Citlalli Rico
Image by Angela Nelson
Image by Jason Vinson
Image by Marissa Joy Daly
Image by Megan Allen
Image by Timothy Eyrich
Image by Citlalli Rico
Image by Marlies Hartmann
Image by Lin and Jirsa
Image by Citlalli Rico
Image by Citlalli Rico
Image by Rey Benasfre
Image by Timothy Eyrich
Image by Jason Vinson
Image by Jason Vinson
Image by Jason Vinson
Image by Jason Vinson
Image by Marissa Joy Daly
Image by Lyndah Wells
Image by Citlalli Rico
Image by Mauricio Urena Garbanzo
Image by Kevin Holding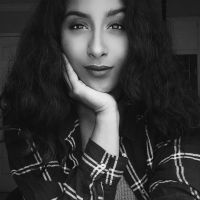 Shivani Reddy
Shivani wants to live in a world where laughter is the cure to pretty much everything. Since she can't claim "Serial Bingewatcher" as an occupation, she'll settle for wedding/portrait photographer at Lin and Jirsa & marketing coordinator here at SLR Lounge. For those rare moments when you won't find a camera in her hand, she will be dancing, eating a donut, or most likely watching Seinfeld. Follow her on Instagram:
@shivalry_inc