We've rounded up the 21 of our favorite images from 2016 taken by none other than our SLRL Facebook Community! We are so grateful to have such a talented and creative group of individuals constantly push the envelope and inspire us all in this industry. With a varied mix of landscape, fashion, wedding, portrait, and product photographers, our community is bound to create even more incredible magic in 2017!
"The bride and groom didn't do a first look, instead they chose to take the traditional route. As we know, the day can fly by and the bride and groom rarely get a few moments to themselves. During the reception, as guests were finishing dinner, this bride and groom snuck out the side door to simply share a dance alone as the sun set behind them. It was one of my favorite moments of the year. 5D Mark IV – 24mm Tilt Shift – f/3.5."
"Taken at Mt St Helens. I used my Canon 6D + 24 1.4L ii. 56 shots stitched and post-processed in Photoshop. The light on the left is light pollution and the light on the right is residual light from the sunset."
"I love the pure joy captured between Mother and daughter. This was a wedding in a backyard on the couples' property where they are going to build their home together. Nikon D750, 85mm f/4.0 ISO 200, 1/100 with Magsphere with 1/2 CTO gel and grid at 32/100."
Recently I had a session with dog involved as well. I set up this pose to photograph baby alone, but literally while I was taking shots, dog peeked into the frame. took two frames. Don't worry, it was totally safe, owner was right there. Loved this shot. Canon 5D MKII 50mm, F3.5, ISO 125. Speedlight behind curtain. Studio set up.
"This is definitely one of my favorite pictures created from last year. It was dangerous to make, but worth it!"
"This was a night shot taken during the reception of a barn wedding. I was outside the barn. The couple was just inside the barn doors. I had one speed light (Cheetah V860X) backlighting them (which also caught most of the rain) and one behind them, facing the other direction to blow out the backside of some antique doors that they had as a backdrop to their head table. The on camera flash triggering the other two lights was pointing straight up to catch a few more raindrops in the upper part of the frame without lighting up the outside of the barn. Shot with a Canon 5D Mark III, Sigma 35mm, at 1/80th, f2/.5, ISO 500."
"One of my all time favorites – the bride wanted to take a photo of her back so I tried to do something different than usual. The venue that we were at helped a lot!"
"Photographed this in DTLA using the MagMod system and Canon 600EX-RT flashes."
"Nikon D610 Sigma Art 35mm, 1/100sec f/2 ISO 200."
"It was a cold night in England and persuading the guests to come out into the cold damp night was a story in itself. Still, fortune favors the brave as someone said and I managed to get this. Used a Lowel, GL-1 Video light in front with a speed light behind paired with a Canon 5D Mark IV Canon 24-70 @ 1/125 – ISO 3200."
"Nikon D750, one speedlight with maggrid and 1/4 cto at top of stairs to illuminate bride from back, one speedlight witj maggrid and 1/4 cto at bottom of stairs to rim light groom. Brides front was illuminated by large window and the rest was created by planning and patience."
"Bad weather isn't always, well, bad. Nikon d3s, Nikon 24-70mm at 30mm, 1/100, f/2.8 ISO 1600. Two flashes, one SB800 right behind them at their feet pointed towards the umbrella, and the other one SB910 at full power 6m behind them to light up the rain."
"This was from a Trash the Dress session in Cabo San Lucas, Viudas beach. ISO 100, @ 350 F/5.6."
"Back lit the couple with flash SB-800 1/16 Natural Fog Shot with Nikon D750 Sigma 35mm F1.4 ISO 5000 1/60."
"Exposed for the fire on the fountain and then set my white balance to make the whole background blue. Then I placed a strobe behind the couple with a full CTO gel."
"Nikon D750 with Sigma 24mm – 2000 ISO 2.8 1/400s – Rested camera on the floor with the screen flipped to focus and waited for the moment."
"This portrait is based on my story about a Queen who had a magical dress form. I had challenges with the space in my studio, I used only modeling light from a beauty dish, this is a composite, I had to extend the canvas. The butterflies are real, I made and styled both the set and the costume myself. Besides the photography, hair and makeup is also done by me."
"Nikon D800, 50mm f1.4g at f1.4 ISO 160, 1/250sec."
"The bubble mixture was created by scratch (key ingredient is glycerin for stronger bubbles) and the equipment I used was the 5D Mark IV, Canon 100mm f2.8, Macro L. Settings were 1/1000 sec at f8 and iso 3200. The bubbles were blown in front of the couple, and I was standing to the right of the couple shooting the bubbles and reflections. I shot about 20 of these until I got one bubble with a sharp enough reflection."
"Nikon D750 with Nikon 20mm lens with two Phottix Mitros+ flashes camera left and camera right with MagMod sphere on each, triggered with Phottix Odin II. Then just add some spraying champagne!"
"We already finished the main photoshoot of this amazing couple , and were on our way to the exit from the beach. Just as we were about to leave you could see a slight change in the clouds so we went for one last pose. 10-15 seconds later and the image was done. Canon 5D Mark IV, Canon 24-70 f/2.8 II."
Join our Facebook Community now and start engaging with over 18,000 other active photographers!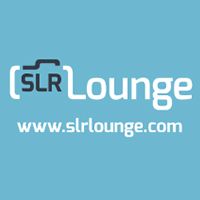 SLR Lounge Official
Articles by SLR Lounge Official are created by multiple authors. They represent official announcements by SLR Lounge.