Last Year, Fuji updated the top end of their line-up with the X-Pro2 and the X-T2 and these two cameras have been lauded for both their usability, as well as their aesthetic character. Now, Fuji is adding even more style to the substance of their latest ASP-C flagship cameras with graphite editions.
The finish on the X-Pro2 is more muted while the X-T2 sports a lighter and shinier silver finish. Fuji says the finish is applied in three coats. For the X-T2, the first layer is a matte black undercoat that they apply to the magnesium top cover. The second layer is what Fuji calls "Thin-film Multilayer Coating Technology" which allows the graphite silver to be applied smoothly. The final layer is a clear varnish to provide a beautiful glossy finish. The X-pro-2 undergoes a similar process, but it receives more black pigment on the top coating, resulting in a deeper, darker, more metallic look.
At $1799, the X-T2 Graphite will cost $200 more than the standard body-only option, but this edition comes with a tailor-made premium leather strap, an aluminum hot shoe cover and a matching EF-X8 hot-shoe mount flash. The X-Pro2 will come with a matching graphite edition 23mm F2 R WR lens and a matching hood. Neither the lens or its hood can be purchased separately from this kit. The graphite kit will be $150 more than the standard model, coming in at $2,299.
Neither of these updates add new functionality to these cameras. This is purely about the style and enhancing a photographers pride in their gear. Sometimes you don't only want to take good pictures, you want to look good doing it. That isn't to say it isn't worth extra cost; if you appreciate good design and can afford it, the higher price of these cameras will only enhance the experience of owning them.
You can preorder the X-Pro2 (Graphite) here.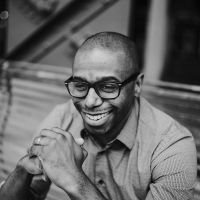 Wendell Weithers
Wendell is based in Atlanta where he shoots events, portraits, and food photography. He also supports his wife Andrea as she runs their cake design business, Sweet Details. Instagram:
Wendellwphoto