Never underestimate the potential of a client that is willing to risk it for an epic shot! Couples who love risk & adventure love the idea of taking their engagement photos somewhere worth traveling to, and that's what makes the session so unique and memorable. We've rounded up our favorite photos from photographers in our brand new Facebook community to provide you with incredible examples and inspiration of epic adventurous couples! Hopefully, these adventure couples photos can help convince your clients that with high risk comes high reward.
Tips for Adventure Couples Photo Sessions
If you are planning a shoot like this there are several aspects to consider. Be aware of all safety precautions and bring a first aid kit and essentials with you in case you need it along the way. In addition, figure out what wardrobe your clients are comfortable in for hikes or severe weather conditions. Last, but not least, pack the gear you absolutely need so that way you aren't lugging a bunch of weight with you.
Related Reading: 3 Ideas To Turn Your Engagement Session Into An Adventure (+ Image Inspiration)
Epic Adventure Couples Photos Ideas
In this article, you'll find several examples of locations and adventurous activities! We've compiled some suggestions that would make for great photos and memorable experiences for your clients:
Hike/Backpacking
Dive/Swim
Skydive/Bunjee Jump
Rock climbing
Hot air balloon rides
ATV/Offroading
Check out some examples of these epic shoots from our talented community of photographers! In addition, don't forget to join so you can submit your images and be included in our next article!






In conclusion, we hope this article featuring our talented community of portrait and wedding photographers serves as inspiration for some epic adventure couples photos! The most important part of photographing at such beautiful locations is to remember to have fun, this is likely a once-in-a-lifetime experience for your clients and you want to make it one that lasts a lifetime. Join our Facebook Community for your chance to be featured in the next article! Photography (like any endeavor) is a lifelong journey and we're all at different stages of the path. Most importantly, for those just starting out, don't be afraid to post work or ask questions, and for those that are experienced, always try to remember what you felt like when you first started this journey.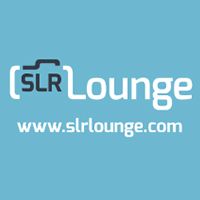 SLR Lounge Official
Articles by SLR Lounge Official are created by multiple authors. They represent official announcements by SLR Lounge.