Pretty much everywhere you look, you'll find a post about the "Nifty 50" and how that 50mm lens (regardless of the aperture), is one of the first lenses you should always buy. There's a pretty good reason for that and there are plenty of lists out there (including here) on why you should have one, but for a quick and concise reason why you should have a solid 50mm lens in your kit we should just listen to Vanessa Joy explain her reasoning.
Vanessa is a wedding photographer, fashion photographer, portrait photographer, and more. She says that the 50mm lens is the most used lens in her kit for pretty much everything! So without any more rambling, let's have a look at her video to see why;
What can you shoot with a 50mm?
Portraits
Groups
Details
Landscapes
As Vanessa says in the video above, the 50mm is super versatile and you can use it for pretty much anything. She goes even further and says If she could only take one lens and nothing else to use on a wedding day, her go to is the 50mm! If you'd like to know why, be sure to watch the whole video and check out the rest of her work!
Check Pricing & Availability of the Canon 50mm Lenses Here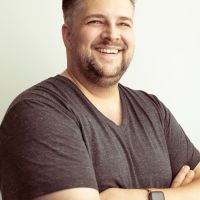 David J. Crewe
David J. Crewe is a full-time commercial photographer and Senior Editor with SLR Lounge. Based out of both Southern California & Las Vegas, Nevada. View his work and blog:
DavidJCrewe.com
Follow his Instagram:
@DavidJCrewe