Venus Optics have announced the long awaited pricing and availability of the world's widest rectilinear lens for Fujifilm GFX camera system, Laowa 17mm f/4 Zero-D GFX lens (which was first revealed back in April of 2018).
Laowa 17mm f/4 Zero-D GFX is a 13.5mm equivalent ultra-wide angle prime specially designed for Fujifilm GFX camera system. The 113°ultra-wide perspective makes it an ideal lens for landscape and architecture photography. Houses with 21 elements in 14 groups, the new 17mm lens is the 4th member of the Laowa "Zero-D" product line-up, which claims to exhibit a close-to-zero optical distortion rate. This particular feature is extremely useful for architecture and interior photographers as all the straight lines can now be retained. Similar to other Laowa wide angle lenses, the new 17mm f/4 has a very good close-focus capability and it can focus up to 7.9" / 20cm from the object to the sensor. It allows photographers to get much closer to the subject but still are able to include the background information into the frame.
Despite the extreme specifications, Venus Optics have managed to compress the size of the Laowa 17mm f/4 Zero-D to the smallest in its class, measuring approximately 4.9 inches (~12.5cm) long and weighing only 1.8 lbs (~800g) with diameter of 88mm. The lens also features a 5-blade aperture system to create a pleasing 10-point sunstar rendering.
Filter is an essential part of landscape photography but most ultra-wide angle lenses in the market has a bulgy front element, making it impossible to install screw-on filters. The new 17mm f/4 lens is designed to include an 86mm filter thread where quick attachment of filters is no longer a problem. Photographers can also choose to purchase the optional magnetic filter holder for using with 100mm-wide slot-in filters (No vignetting is seen when used with 2pcs of 100mm-wide filters).
Dates & Pricing
The lens is currently available to pre-order in authorized resellers and in Venus Optics official website (http://www.venuslens.net/).
The MSRP is $1,199. Pricing may vary in different countries and the first shipment is expected to start in mid Aug 2019.
Check Pricing & Availability From Our Preferred Vendors Here
Technical Specifications
Focal Length – 17mm
Max. Aperture – f/4
Min. Aperture – f/32
Angle of View – 113°
Format Compatibility – Medium Format
Lens Structure – 21 elements in 14 groups
Aperture Blades – 5
Min. Focusing Distance – 20cm
Max. Magnification – 0.27x
Filter solutions

85mm Filter Thread
via 100mm Magnetic Filter Holder System

Dimensions – Φ 88×124.5mm
Weight – 829 g
Mounts – Fujifilm G
Sample Images Taken By Bryan Minear
Final Thoughts?
For more information please visit the Lens Product page here
My two cents? I think this is great news! While I love and adore the official and branded lenses, when more 3rd party lenses enter the market it drives innovation and competition to reduce prices for the rest of us. This new lens brings something new to the current offerings for the GFX mount considering the widest lens from Fujifilm is the 23mm f/4. It'll be interesting to put these lenses side by side for a nice landscape comparison.
Well Fuji Medium Format users? What do you think about this lens? Think you'll add it to your kit? Let us know in the comments below.
*Images shared with permission from Venus Optics. Do not share or edit these images without direct written permission from Venus Optics and the Copyright holders.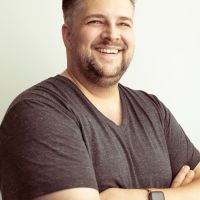 David J. Crewe
David J. Crewe is a full-time commercial photographer and Senior Editor with SLR Lounge. Based out of both Southern California & Las Vegas, Nevada. View his work and blog:
DavidJCrewe.com
Follow his Instagram:
@DavidJCrewe