"There was nothing to me that was alarming when I first booked him," says Heather Timm, a recent victim of a wedding scam by Scott Sockett, a Wisconsin videographer who is currently being sued for $14,000 by multiple brides for various charges.
Scott, owner of Say I Do Wedding Services, had all the semblance of a legit wedding videographer, claiming he has 10 years of experience under his belt on his Wedding Wire profile with the added benefit of offering multiple wedding services to clients. However, this same page has 3/5 stars with just 2 reviews, leading anyone to believe that something is fishy about this situation.
"To have someone intentionally mislead you and take advantage of you and change that memory for you somewhat, is really sad," – Heather Timm (bride leading charges against Sockett) 
Three brides are accusing Sockett of not showing up to their wedding ceremonies after making payments of "$1,000 for services ranging from videography to DJs". Some ended up with entirely different couples featured in their wedding highlight videos, while others ended up with absolutely nothing to remember of their special day.
One bride paid $300 to have Sockett record moments from her first look, only to end up with "clips of her and her husband dancing and the wedding toasts" mixed in with clips of two strangers' weddings. The other claims Sockett never even showed up to her wedding – can you imagine the stress and anxiety level of having to deal with this on one of the biggest days of your life?
"About an hour before our ceremony was starting, I was getting my makeup done and kind of texting him. Saying I was getting nervous having a feeling that he wasn't going to come. That's when I realized this is all a lie. He is not going to be coming." – Michelle Heck
Upon further digging into Sockett's Better Business Bureau profile, we found he scored an F rating along with 12 complaints culminating with this unbelievable review: "At a minimum of 17 times over the past almost 2 years, we have been promised that the video was being sent only to not receive and be given one story after the other as to this problem or that".
The most surprising element in this story is Sockett's response, yes you read that correctly, he was actually obtuse enough to delight clients and press with a defensive argument:
"For any of the women who actually had us booked, take into consideration that we have seen online that say that we didn't show up or stuff like that. Were never actually customers or clients of ours." – Scott Sockett
In addition, he claims negative reviews are being written by competitors and insists he has happy customers but has yet to provide news sources with a legitimate list of satisfied clients. He even went so far as to change the name of his company to rid himself of the negative reviews attached to the original company that these poor brides booked. This disheartening situation is a very vivid reminder to have clients thoroughly research their wedding vendors. While price may be an attracting factor in booking a vendor, integrity, work ethic, and experience are hard things to showcase on a simple wedding directory site. You can read more on the story here.
Source: WTMJ-TV Milwaukee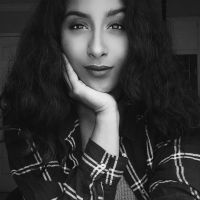 Shivani Reddy
Shivani wants to live in a world where laughter is the cure to pretty much everything. Since she can't claim "Serial Bingewatcher" as an occupation, she'll settle for wedding/portrait photographer at Lin and Jirsa & marketing coordinator here at SLR Lounge. For those rare moments when you won't find a camera in her hand, she will be dancing, eating a donut, or most likely watching Seinfeld. Follow her on Instagram:
@shivalry_inc