This week, Nikon Inc. announced a limited time trade-in program that makes it easy to step up to the Nikon D780, Nikon's new full-frame DSLR. The D780 combines the best of the award-winning reliability of Nikon's legendary DSLR cameras with the innovative technology of the brand's Z series mirrorless offerings to create a revolutionary imaging tool equipped to handle all types of creative endeavors, from weddings and wildlife to sports and portraits. So if you've been debating about if this was the right time to buy or not, well that decision just got a whole lot easier!
[Related Reading: Nikon Launches New Rebates on 28 Nikkor Lenses!]
Starting Today, February 3 and going through Sunday, March 29, consumers can trade in any working camera, regardless of brand, and save $300 on the new Nikon D780, in addition to their camera's trade-in value! The limited time offer is available through Nikon authorized dealers and is valid for both the camera body-only and lens kit configurations. Consumers who already ordered or pre-ordered a D780 through a participating retailer can also retroactively participate. Combine this with the recently announced rebates on 28 Nikkor F-Mount lenses, you really can't go wrong!
The recently announced Nikon D780 breaks boundaries of what's possible in a DSLR camera; it's a capable companion that's equally at home in the hands of an enthusiast, pro photographer or content creator. Whether capturing landscapes, weddings, astro-landscapes, sports or as part of a production in 4K UHD, the D780 combines the best of the renowned reliability of Nikon's legendary DSLR cameras with the innovative AF technology of the new mirrorless Z series to be the best of both worlds. While retaining the benefits of a DSLR such as extended battery life and an optical viewfinder, the D780 adds advanced autofocus capabilities for video and live view, silent shooting and extensive new video features, to exceed expectations for any creative endeavor.
[Related Reading: More News From Nikon – D780 Announced at CES 2020]
For more information including full terms and conditions, please visit https://nikonusa.com/D780tradeup
Check Pricing & Trade In Values From our Preferred Vendors Here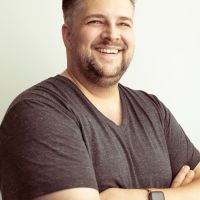 David J. Crewe
David J. Crewe is a full-time commercial photographer and Senior Editor with SLR Lounge. Based out of both Southern California & Las Vegas, Nevada. View his work and blog:
DavidJCrewe.com
Follow his Instagram:
@DavidJCrewe