We've all heard the cliche quote about how "music is the soundtrack to life," but once you understand the rules of licensing, it's no wonder why silent films were popular back in the day. Hearing a catchy song on the radio and simply adding it to your video may sound like a solid plan. However, copyright and royalty fees are serious claims that need to be respected. We are breaking down the best options for both royalty free and copyright free wedding slideshow music for your creative needs.
Royalty & Copyright Free Wedding Slideshow Music
Let's start with a list of royalty and copyright free wedding slideshow music.
Youtube
The internet is a pretty magical place containing a plethora of options for incredible Copyright Free or Royalty Free wedding slideshow music. The most popular and accessible option is YouTube – big surprise there, right? YouTube Channels such as NoCopyRightSounds, HeroBoard, and Audio Library all provide song selections for video or slideshow soundtracks; all you have to do is filter through the songs that appeal to your specific audience. Song choices range from cheerful and upbeat melodies to high-energy EDM tracks. Select 'Playlists' to view different genres of music or simply browse through the channel's options. In order for this process to be mutually beneficial, crediting the artist and linking to their channel is highly advised. Here are some suggestions:
Examples: All the wedding slideshow videos below contain music found on YouTube and were created using Animoto.
Animoto
If you are using Animoto to create a Wedding Slideshow, they offer a wide array of songs, eliminating the search process altogether. The beauty of using Animoto to create an online slideshow is in its ability to easily customize every aspect of creation – including the music. If you wanted to upload your own track to play in the background, you could easily do so, and it also allows you to add multiple songs to transition from mood to mood. Here are a couple of tracks we love using from the Animoto Song Library:
I Want You – John Garrison
Heart That's Solely Free – Slowdim
If I Had A Dollar (Instrumental) – Andrea Perry & Sarah Sharp
Musicbed
Songs on MusicBed are categorized by artist, genre, mood, instruments, tempo and more, allowing you to fine tune your selection based off of your footage. Licensed wedding slideshow music sites offer varying price options depending on your budget and project type. There are different price ranges for commercial and non-commercial use, as well as separations between usage types. Here are some other song recommendations from MusicBed:
Example: We used Find Love (Instrumental) – Prince of Spain from MusicBed in one of our latest videos as the background score.
Soundcloud
On Soundcloud, independent artists and music producers collaborate to deliver an excellent alternative to licensed music. Soundcloud's simple user interface and download process make it effortless to search for free premium quality wedding slideshow music. Licensing options are also available on Soundcloud, making it a one-stop shop for royalty & copyright free music as well as licensed music. Here are some channels we recommend checking out:
The slideshow video is made with FlexClip's wedding slideshow maker, which is a simple yet powerful slideshow maker.  Flexclip provides you with lots of royalty-free music to use.  Or you can upload your own song. You have full control over what you do. You can even trim, split, rotate, and add text, voice, and widgets to touch up your slideshow video with a few clicks.
Music Licensing Platforms
One deterring factor to using Copyright Free or Royalty Free music lies in its quality. While some tracks may rival the sound quality of licensed music, there is nothing quite like One Republic's "Good Life" playing in the background of a couple's first kiss on their Wedding day. Licensed music sites like MusicBed, Triple Scoop, and Song Freedom gives you access to affordable, relevant, high production value wedding slideshow music.  For a full list, see our article on the best Best Music Licensing Sites.
Songfreedom thrives off the theory of artists supporting artists, giving you a relevant take on music selection and offering trend-driven tracks. If you are looking for mainstream songs to add value to your video production, Songfreedom has artists like One Republic, LMFAO, and The American Authors on their music licensing platform.
Triple Scoop Music
Triple Scoop Music allows you choose or create custom licenses for specific projects you are working on, offering a straightforward approach to the pricing model behind music licensing platforms. They offer a unique feature that allows users to select tracks handpicked by renowned photographers like Sue Bryce, Jerry Ghionis, and Lindsey Adler.
Subscription-Based Music Licensing Platforms
Artlist
Epidemic Sound
Soundstripe
Tunepocket
Commamusic
Premium Beat
Others (see a full list here)
Your Thoughts?
High-quality music will not only up the production value of your work, but it also serves as a unifying force – merging talented independent artists with visionary creative artists. If you have come across other options for royalty/copyright free, or licensed wedding slideshow music, comment below!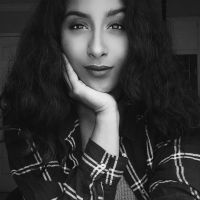 Shivani Reddy
Shivani wants to live in a world where laughter is the cure to pretty much everything. Since she can't claim "Serial Bingewatcher" as an occupation, she'll settle for wedding/portrait photographer at Lin and Jirsa & marketing coordinator here at SLR Lounge. For those rare moments when you won't find a camera in her hand, she will be dancing, eating a donut, or most likely watching Seinfeld. Follow her on Instagram:
@shivalry_inc