The best camera for sports & action (and wildlife) photography definitely requires a few very obvious things, as well as a few more less exciting specifications. Plus, of course, the sheer skill of the photographer in getting a camera's advanced autofocus system to do what they need it to.
With this in mind, there are many cameras on the market today that could be considered the best for sports & action. Which camera is the best for you? That depends on your interests, and of course your budget. Whether you photograph foot races and sports, or automotive races, or wildlife, there are numerous cameras that could suit your needs very well.
But first, let's talk about the three key things required for a camera to be considered truly "flagship" in terms of action sports…
The Best Autofocus System For Sports Photography
Although autofocus technology itself has only been considered truly reliable for a few decades, the types of images that sports photographers create these days are absolutely reliant on advanced autofocus systems that can lock focus quickly, and track moving subjects with uncanny precision and reliability.
More importantly, by the way, is the photographer themselves and understanding how their camera's autofocus system works. Understanding AF point control, continuous autofocus tracking, and dynamic subject tracking, (where the autofocus point leaves its originally designated position and tracks your subject around the viewfinder) …are all extremely important.
The Fastest Camera For Action Photography (Shooting Speed)
A camera's shooting speed is known as its framerate, or FPS, frames-per-second. The earliest DSLRs made for action sports hit unheard-of speeds such as 8 FPS, which was relatively cutting-edge at the time.
Today, FPS are up to 8-10 on many cameras, however, so if you don't need an incredible autofocus system for your type of action photography, then technically almost any camera these days can be used for certain action sports.
Having said that, the best sports cameras these days offer 10-14 FPS, or 20 or even 30 FPS using fully electronic shutters where available, in addition to their advanced autofocus systems. It is these two key features, autofocus tracking and sheer speed, that make a camera truly capable for any type of sports or action photography.
Lastly, a camera's shooting speed is only as good as its buffer size. What is a buffer? It is the number of photos that the camera can hold without writing them to the memory card. A very small buffer, for example, would only allow the camera to shoot at its maximum speed for one or two seconds, whereas a large buffer would allow a photographer to shoot at high FPS for many seconds, or almost indefinitely.
The Best Camera Specs For Sports Photography
Besides blazing speed and autofocus reliability, the best camera for action sports will also offer one thing that most casual or beginner photographers will actually dislike or even dread: extensive customizability and control.
Simply put, when capturing the moment comes down to split-second timing, a photographer needs to have instant access to a lot of different functions, such as switching autofocus modes, autofocus point selection/control, and deeper menu options for subject tracking speed, acceleration/deceleration, etc.
With this in mind, now you know this one final reason why you don't see professional sports photographers using a beginner camera, even if that camera has plenty of "FPS". Flagship action sports cameras have two or even three main command dials, numerous customizable buttons, and direct buttons/joysticks for autofocus point control.
Of course, this goes hand-in-hand with the experience level of the photographer themselves. Always remember, if you don't know your camera inside and out, then you'll likely miss moments no matter how fast or accurate that camera may be on paper.
The Best DSLR For Sports Photography
If you look at the sidelines of any major sport event, the photographers' booths will be packed with DSLR cameras. Why? Because, despite most types of casual photography being definitely better off with a mirrorless camera that uses an electronic viewfinder, DSLRs have the advantage of tried-and-true autofocus systems, using optical phase-detect technology that has been fine-tuned for decades. This, combined with the instantaneous nature of seeing your subject through an optical viewfinder, provides a distinct advantage for anyone who is photographing extremely fast-paced action.
Currently, only two camera companies make "flagship" DSLRs that have cutting-edge optical phase-detect autofocus systems powerful enough to lock focus on, and track, subjects that are moving extremely fast. Canon's 1DX sereis has been around for many years now, with the latest Canon 1DX III being recently released and the company's flagship of 2020. However, the Canon 1DX II and 1DX are still certainly venerable performers if you are able to locate one for a good price.
Nikon's D6 is their latest flagship action sports camera, also officially released in 2020. Like the Canon, its predecessors are also still incredible performers, and the Nikon D5, D4, and even D3 are capable workhorses that any action sports photographer would be glad to own.
Which camera is better for action sports, Nikon or Canon?
Honestly, any photographer who asks this question is largely missing the point. Both camera sytems are extremely capable, and both of them will periodically leap-frog each other in small ways. Sometimes Canon or Nikon flagship sports cameras will have slightly better image quality, and sometimes one or the other will have a slightly more "uncanny" autofocus system that excels at continuous AF tracking.
However, it is the photographer themself that makes the biggest difference in whether or not a fast-action moment is captured correctly or not. Sheer experience behind the camera, knowing how to anticipate action, how to track it through the viewfinder, and which focus point selection or tracking mode to use for various conditions, that is the biggest deciding factor.
That, and of course having the right lens for the shooting condition, which again Canon and Nikon both deliver plenty of high-performance options.
The Best Mirrorless Cameras for Sports Photography
Although many of the most veteran, experienced sports photographers do still use DSLRs with their traditional, tried-and-true optical viewfinders and autofocus systems, there are quite a few mirrorless cameras that are truly impressive when it comes to not just blazing-fast shooting speed, but also in autofocus tracking reliability.
The current top dog in this arena is definitely the Sony A9 ii, and its predecessor the A9. Sony's flagship hybrid AF system, with its Real-Time tracking, is uncanny when it comes to tracking moving subjects all around the viewfinder.
Of course, the overall speed/responsiveness of electronic viewfinders is still improving, and the benefits (immediacy, AKA zero lag) of an optical viewfinder will likely be argued for years to come. With that said, many different types of action, from traditional sports to wildlife, can already be captured amazingly well with a mirrorless camera that is made for sports.
The top honors for mirrorless action sports cameras currently go to the following cameras, due to their advanced autofocus systems with extensive tracking functionality, as well as their sheer speed:
Sony A9ii (~$4500)
Sony A9 (~$3500)
Fuji X-T4 (~$1700)
Olympus E-M1X (~$2600)
Olympus E-M1 mark III (~$1800)
(Of course, we can expect many more cameras from many brands to be added to this list within the next year or two!)
Mirrorless Cameras & Fast Action – Be Careful With Electronic Shutter!
There is one thing you must keep an eye out for if you decide to use a mirrorless camera and its "fully electronic shutter" mode in order to achieve the highest-possible FPS.
This is an example of an electronic shutter (Sony A7R 3) that isn't reading its data fast enough, and a severe artifact has been created. Keep in mind, of course, that a Hummingbird's wings flap back and forth at an incredible 1260 RPM, and even at such a high speed you will still not notice this effect as much with an even faster electronic shutter such as on the Sony A9 and A9 ii.
The Best Canon Camera For Sports Photography
There are many different brands of cameras, however, most of them only offer one "system" or lens mount. Canon, on the other hand, of course, offers both DSLR and mirrorless cameras. But, which system is best for action sports?
As we mentioned, the Canon 1DX III (~$6500), and Canon 1DX II ($5000), indeed, are the cutting-edge Canon DSLR options for sports photography. Canon's current mirrorless cameras, the EOS R and EOS RP, do have decent autofocus systems and shooting speeds, but clearly they are not meant to match the sheer power of the 1D-series. So, a casual photographer could easily capture great sports or wildlife images with a Canon mirrorless camera, they don't yet make the list of top-shelf action sports cameras.
The Best Nikon Camera For Sports Photography
Nikon is the other main brand that has both DSLR and mirrorless cameras. Indeed, both their F-mount DSLRs and their Z-mount mirrorless cameras have impressive overall shooting speed and good autofocus, so you could certainly use any of them for action sports photography.
Again, the DSLR flagships are still superior in a few ways. A full-frame (FX) Nikon D6 or Nikon D5, or the APS-C (DX) Nikon D500, are very capable cameras with all of the sheer speed, as well as the extra bells and whistles and overall reliability, that a professional sports photographer would need.
So, while a hobbyist or serious amateur could certainly enjoy shooting sports on a Nikon Z6 or Nikon Z50, again we have yet to see the manifestation of a true flagship action sports Nikon mirrorless camera.
Best Camera For Action, Sports, & Wildlife | Conclusion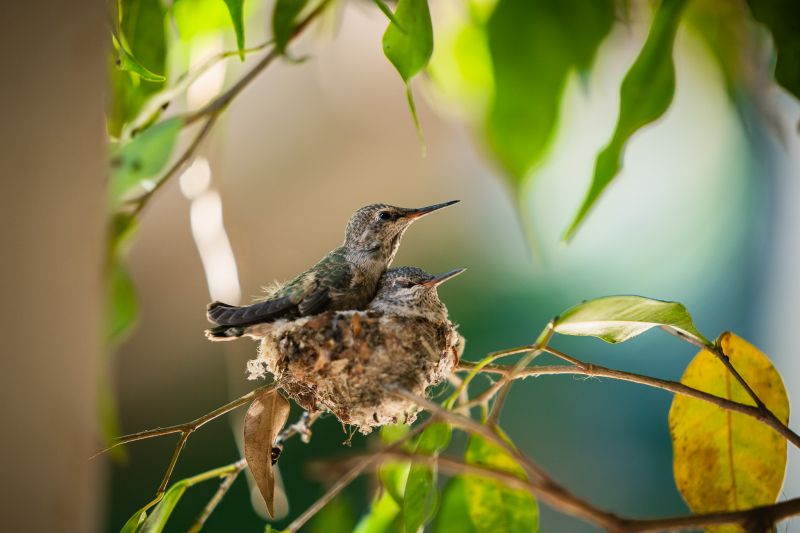 As we mentioned earlier, this list is currently up to date in early 2020, however in the next 1-2 years more (mirrorless) cameras will likely be added to the list. If you hear of a Canon "1D-series mirrorless" camera or a Nikon "mirrorless version of the D6", then you'll likely find them to be on par with both their own DSLR siblings, as well as the current mirrorless competition from Sony and others.
In short, this is a very exciting time to be getting into sports photography, whether it's general action, extreme sports, or wildlife!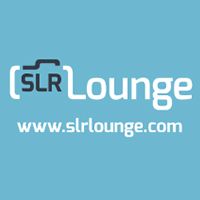 SLR Lounge Official
Articles by SLR Lounge Official are created by multiple authors. They represent official announcements by SLR Lounge.