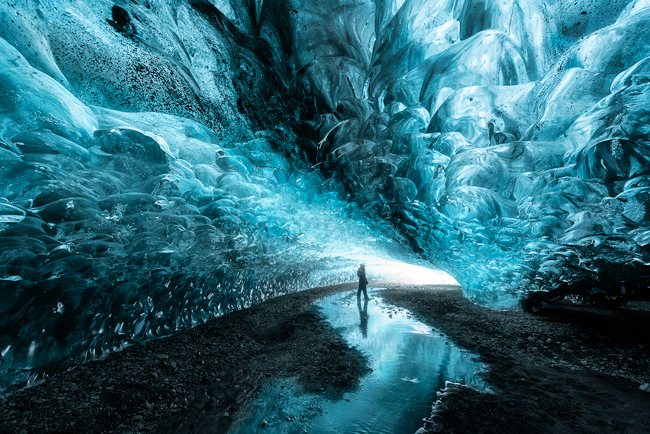 Education is so important. I guarantee that 90% of you will be reading this article and also considering some sort of gear upgrade. If you look at your photography and it's not up to scratch with those you admire, forget the gear and get some education. Gear will not make your photos better, education will.
Elia Locardi is a fantastic travel photographer. Since 2009, he and his wife have visited more than 45 countries and have flown over one million miles. In March 2012, they became location independent and now live a 100% mobile lifestyle. After a fortuitous meeting with the guys over at Fstoppers, they embarked on an epic (I rarely use that word, but here it is applicable) journey to capture some astonishing landscape photography. The result? A 12+ hour tutorial titled, Photographing The World: Landscape Photography and Post-Processing with Elia Locardi, covering some of the world's most breath-taking scenes.
What Do You Get In The Download of Photographing The World: Landscape Photography and Post-Processing with Elia Locardi
12+ Hours of Video Content (1080p, 23.9fps, H.264 mpg4, over 25GB of material)
15 On Location and Studio Post-processing Lessons
Intro to the Basics of Photography
Overview of every piece of photography gear Elia uses and why
Full RAW files and companion software catalogs so you can follow along (Lightroom, PSD, and CaptureONE)
8 Behind the Scenes episodes of our experiences traveling and filming this incredible project
Private Elia Facebook Group access for extended education and photo sharing
Quick Summary of Photographing The World: Landscape Photography and Post-Processing with Elia Locardi  – Is It Worth It?
In my opinion, education is always worth it. However, sadly, not all education is created equal. I have struggled with some tutorials because I've found the instructor a little difficult to watch. Some are poorly filmed and, worst case, in some, you question the information being provided. I am very happy to say that none of those are applicable here. The filming is great, as I would expect from Fstoppers, and the quality of education is very high. If you're looking for a good tutorial on Landscape photography, you just found it. All involved have done a fantastic job.
You can purchase the tutorial by clicking here – Photographing The World: Landscape Photography and Post-Processing with Elia Locardi
Elia As An Educator
As I briefly mentioned above, the quality of the educator is a huge factor for me when assessing a tutorial. Few would question Elia's ability as a photographer and the same can be said for his skills as an educator. In all honesty, he is one of the best I've watched. Not only is he clear but he's one of those teachers that makes a boring subject seem interesting. It's evident from watching all the behind the scenes footage that everyone had a great time filming this and that has seeped its way into the tutorials themselves. The videos don't take themselves too seriously and as a result, it's far more refreshing to watch.
I was pleased to see that they show landscape photography as it really is, failures and all. In fact, if I remember correctly, they had to abandon the shoot on the first day of filming due to hail. It's great that a tutorial shows us not only the success but the failures as well.
It Covers So Much!
With over 12 hours of videos, you'd expect it to go over a lot of information, and it doesn't disappoint. To me, the whole video felt like a journey. Step by step, location by location, they explain more concepts and introduce more complex techniques until finally, Elia is utilizing all the tools in his arsenal. As an amateur, you may begin knowing nothing but by the end of this, you'll be ready to pack up your gear, head to Iceland, and capture some beautiful scenery.
Do They Only Use Expensive Gear?
The answer to this is both yes and no. Yes, Elia has very expensive gear. The first few videos are all dedicated to gear. Elia shows you exactly what he uses, even going so far as to show how he packs his bag. Unsurprisingly he uses some of the best gear you can get. Initially, this was one of my criticisms but as with every negative I could come up with they soon answered me. Yes, he uses expensive kit but he also talks in depth about all of that gear, equipping you with the knowledge to answer this common question, "What gear do I need?" Not only that but we're constantly shown how to frame shots at different focal lengths. Perfect if you don't already have a super-wide angle lens.
The Structure Of The Tutorials in Photographing The World 
Each tutorial in Photographing The World: Landscape Photography and Post-Processing with Elia Locardi is done in a similar way. We arrive at a scene, Elia captures that scene while explaining why he is doing everything, and then we end with editing the best shot from that location. As the videos progress, both the camera and editing techniques become more complex and shift focus from one to the other. The opening videos are very much focused on camera technique and finding your shot. The focus then shifts as more kit is introduced, and other techniques explained. Finally, once we have a good grip on gear and camera techniques, the videos shift again toward editing, becoming more in depth as they continue.
As An Amateur, Should I Get It?
As you can probably tell, my answer to this question is unquestionably, yes. If you have an interest in landscape photography, this is the perfect place to start. In fact, even if you don't have an interest in Landscape photography, it's still a good place to start. Due to the nature of the videos, taking you from the basic to the complex, any amateur will learn invaluable techniques that can be applied to many forms of photography.
As a Pro, Should I Get It?
This question is always a little harder to answer. Education is extremely important, but we always have to assess whether it will be a worthwhile investment, both financially and in terms of time. As a pro, you will find the opening videos very basic but I found it invaluable to see how Elia works, and how he approaches a scene. As the videos progress, the editing techniques become more and more complex and at that point, I'd be surprised if even pros weren't learning at least a couple new things.
As a pro photographer myself, I never go into any educational video thinking I'm going to learn a ton of new camera and editing techniques. The thing I value most from a video is its ability to get inside a great photographer's head. Advancing my ability to see a scene or shot is something I think I will always be refining. If a tutorial can help me with this, then it was worth it. Elia and the Fstoppers team have done just that, and I am thankful to them for doing so.
If you'd like to pick up a copy of "Photographing The World: Landscape Photography and Post-Processing with Elia Locardi" you can find it here.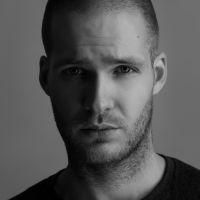 Max Bridge
Max began his career within the film industry. He's worked on everything from a banned horror film to multi-million-pound commercials crewed by top industry professionals. After suffering a back injury, Max left the film industry and is now using his knowledge to pursue a career within photography. Website:
SquareMountain 
Instagram:
Follow Author