Welcome to Time Out with Tanya, where I've put my fast paced graphic design career on hold in favor of adventures in motherhood. I'm capturing every moment on camera and you can come along, if you'd like. Sign up for my weekly email here so you'll never miss a Time Out.
Babies and children are difficult to photograph. When I first decided to "go pro" with photography, I was determined not to be just another child photographer. In fact, I envisioned photography as an excuse to get out of the house for a little break from kids. As it turns out, I have a knack for photographing the kiddos, and I love their authenticity and energy. I view hundreds of child portraits daily and I've noticed the very best have a few characteristics in common. Here's my 1-2-3 formula for creating the perfect child portrait…
1. Find (or Create) the Light
This seems so obvious, but the number one mistake I see budding child photographers make, is failing to expose images properly or using poor quality light. Learning to find and manipulate beautiful ambient light or creatively utilize artificial light, simply takes practice and it's something I'm continually looking to improve upon, myself. Take the time, spend the money, do whatever you need to do to learn the fundamentals of lighting and exposure and your portraits will improve immensely.
[From SLR Lounge | The Newborn Photography Workshop]

I'll be sharing some tips for finding, manipulating and creating light without a studio space in a series called No Studio? No Problem. Read Part 1: MY MOBILE PHOTOGRAPHY STUDIO KIT and stay tuned for the rest in the coming weeks…
2. Get the Connection
Hands down, the best child portraits feature a strong connection, either between the child and the viewer of the image, or the child and another person in the image. The easiest way to achieve this feeling of connectedness, is to have the child looking right into your lens. Interaction with your subject is key here, but let's face it, coaxing a 2-year-old to look into your lens and give you a darling expression on demand is practically impossible.
Photographers go to great lengths to achieve this connection. We dangle bells, squeaky toys or stuffed animals above our lenses. Well meaning Moms, Dads or Grandmas stand to the side and try to get the baby to smile, which always results in baby looking off to the side, not into the camera. Frustrating! We follow energetic two-year-olds around as they run in circles, roll on the ground, cling to dad's leg or beg for a treat, waiting for that fleeting moment when he'll just happen to look through the lens and smile.
I've been there sooooo many times, which is why I thought this Kickstarter campaign for the Looky Loo Light was so brilliant.
It's a flashing light that plays music and clips easily to any lens hood. While I think the price point is too steep for parents and hobbyists, the Looky Loo would be worth every penny for a full time child photographer. Check out the video below and give them some support if you think it's a product you would use. Their campaign ends in about a week, so don't delay.
3. Create a Clean Edit
Some of the hallmarks of childhood are the perfectly silky smooth skin and rosy little cheeks we all love to kiss or pinch. Unfortunately, getting the skin tone and texture just right can be tricky. I often see portraits of children with blotchy greenish, purplish or bluish skin tones. Of course, a lot of this stems from a problem with step #1, using quality light (seriously, lighting makes all the difference!)
The best child portraits have buttery soft skin tones, without it looking over processed or plastic. Before I discovered the SLR Lounge Newborn Presets for Lightroom, I would fiddle with the clarity, saturation, vibrance, luminosity, etc. trying to get that glowing childhood skin tone and never got it quite right. Now, with a few clicks I'm happy with the results every time. And I don't just use them on newborn portraits. They work great for older children, too!
There you have it, my three steps for creating the perfect child portrait. What's the biggest challenge you've faced while photographing kids? Tell me in the comments.
CREDITS: All photographs by Tanya Smith are copyrighted and have been used with permission for SLR Lounge. Do not copy, modify or re-post this article or images without express permission from SLR Lounge and the artist.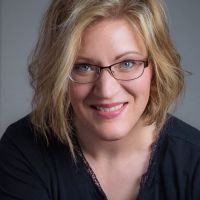 Tanya Goodall Smith
Tanya is the owner of WorkStory Branding Photography in Spokane, WA. Businesses hire her to create story-telling content that sells their high end products and services. She also teachings photographers her unique business model for making serious money as a corporate and personal branding photographer. Find her at
workstoryphotography.com
and
workstoryeducation.com