So, unless you have been living under a rock for the past 24 hours, you should have seen the news by now regarding Nikon and the official announcement of the new Nikon Z full frame mirrorless system. The launch included two full frame cameras, the high-resolution Z7 and the 'all around' Z6, along with an F Mount adapter, and three lenses (24-70mm F4, 35mm F1.8, and 50mm F1.8). Nikon made it a point to say that they feel they are doing something new in the mirrorless realm, 'Mirrorless Reinvented' was how they put it.
While Sony, Fujifilm and every other mirrorless producing company are likely rolling their eyes at such a statement, Nikon has a point, at the least in reference to how THEY have approached mirrorless in the past (see their pathetic Nikon 1 system). Nikon's Z mount is unique having not only the shortest flange distance at 16mm, but also the largest inner diameter mount at 55mm. This combination, Nikon says, will allow them to produce higher performing lenses both in terms of image quality as well as in their light gathering capabilities (see their 58mm F0.95 NOCT lens announcement).
But beyond all of the specifications and marketing speak, we think it is important to take a look at the overall picture here with the Nikon Z system and how it fits into the current mirrorless landscape and how things could look going forward with what is sure to be responses from Sony, Fujifilm and most notably, Canon.
Nikon Z vs Sony A
This is without a doubt the most common comparison, for good reason, that anyone will be making in the days and weeks to come. Nikon basically modeled their first two Z cameras after Sony's A7 and A7R series cameras. There is little doubt though, at least with these first generation cameras from Nikon, that Sony has the upper hand over the Nikon system in most ways.
Better sensor performance, better AF, better battery life, better native lens selection, I could go on but you get the point. However, that doesn't mean we should be panning the entire Nikon launch. They did, in my opinion, get a lot right, and at the very least they have done enough to give Nikon photographers who were thinking about going Sony a reason to think about staying on team yellow.
The single XQD slot will be a major downside from most professionals perspective, as will the limited battery life, especially when compared head to head against the Sony offerings. I will say though, these look much better than Sony's 1st generation A7 cameras did and arguably better than the second generation as well. But Nikon had the benefit of being able to learn from Sony's mistakes in those first two generation A7 cameras as well.
It is also not lost on us that Nikon chose the 'Z' as their name to go up against the Sony 'A' cameras, bookending both sides of the alphabet.
Nikon Z vs Fujifilm X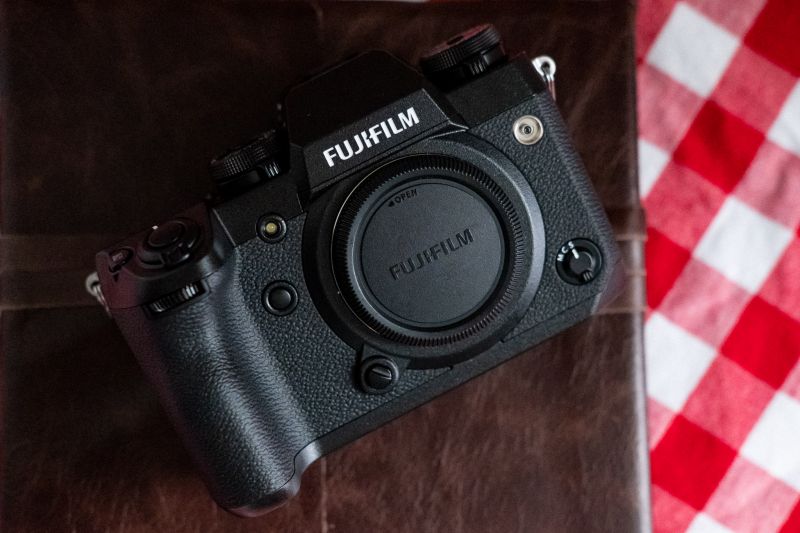 Fujifilm has probably the most thorough and fleshed out APS-C based mirrorless system on the market with cameras that are stylish, fun to use and lenses that are some of the best on the market with incredibly affordable pricetags.
Right off the bat, for those who care, the biggest advantage that Nikon's Z system will have over the Fujifilm system is that full frame sensor. That said, Fujifilm has been dealing with APS-C bias for the entire existence of their X-Series, and they have still managed to build up a loyal user base in the face of Sony's full-frame mirrorless system over the years.
In terms of their actual current offerings, the Fujifilm X-H1 matches up fairly well against the Nikon Z6 with a lower price tag and excellent lens ecosystem. In many ways, one could say the Z6 is almost a Nikon skinned X-H1 with a full frame sensor. The similarities between the bodies aren't hard to see visually.
That said, what Nikon and others should really be thinking about is the rumored coming of the X-T3 and the next generation of Fujifilm's X-series which is expected to launch within the next month or so ahead of Photokina. That will be Fujifilm's response to this new threat from Nikon and the expected threat from Canon.
Nikon Z vs Fujifilm GFX
The other Fujifilm system that we should talk about in comparison to the new Nikon Z series is the Fujifilm GFX medium format mirrorless system. These cameras feature an impressive medium format sensor, but along with that comes a much higher price tag and a similarly limited lens lineup (compared to Nikon's Z series). Those looking into the higher end Nikon Z7 with its high megapixel count could also consider going with Fujifilm's GFX system.
The current GFX-50s is still much more expensive just for the body, and we aren't even talking lenses yet. However, the rumor mill has been talking about the potential for Fujifilm to be launching a significantly less expensive rangefinder-inspired version of the GFX in the next month or two as well, and that camera, in theory, would be much closer in price to the Nikon Z7.
The lens cost would still be significantly in the Z series favor, but the GFX would have the resolution advantage and all of the benefits of a medium format sensor. So that would be an interesting decision for photographers who end up comparing those two options in the near future.
Looking Further Ahead
As we mentioned above, this is only the beginning of the so-called Mirrorless Wars. Sony will be unlikely to let Nikon enjoy too much press on this launch before announcing their response; which many expect to be the long overdue A7S III, though that remains to be seen.
In addition to that, as has also been well reported, Canon is also expected to be working on bringing their full frame mirrorless system to life in the not so distant future as well, and while that camera will likely have some similar gen 1 growing pains to Nikon's, Canon has the advantage of having been toying around with mirrorless on their APS-C based EF-M mount for years now. This means that it is much more likely that Canon can bring a solid full frame camera to market with fewer gotchas than Nikon has been able to. But again, this is speculation at this point, we will have to wait and see.
Things are only getting started and they are surely about to get very, very interesting. Get your popcorn ready folks, because the camera industry is about to get about as heated with competition as we have seen it since the dawning of the digital age, and no matter which company(s) comes out on top, the real winner here is consumers.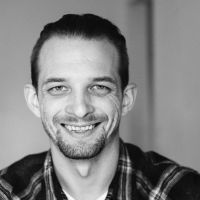 Anthony Thurston
Anthony is a Portland, Oregon based
boudoir photographer
specializing in dark and moody natural light imagery that focuses on body positivity and sexual empowerment.