For years camera manufacturers would release their cameras and barring any major flaws, those cameras would remain with their stock firmware for the duration of their lifespan. Fujifilm made a name for themselves soon after the launch of their X-Series cameras by launching cameras and then constantly improving them through firmware updates. Some of this, admittedly, was due to issues with their initial launches which forced them to release firmware updates to get their cameras working as promised.
However, those initial problems gave birth to a culture of constant improvement which to this day has become a big driving force behind the rise in popularity of Fujifilm's mirrorless offerings. One camera that can really show the benefits of this culture is none other than the venerable X-Pro2, which is now going on 3 years old with its latest update bringing it to firmware version 5.00. I personally use the X-Pro2 as my primary shooter and have done so since the camera launched, this has allowed me to experience all of the updates that the X-Pro2 has gone through over the last 2+ years and share some thoughts on the camera itself and the Fujifilm system as a whole.
You see, the very thing that makes Fujifilm special is the fact that you can buy a camera and after 2+ years it can still feel like a relevant piece of technology compared to the latest releases. Sure they can't improve ISO performance, or add AF points through the firmware, but there is a ton of other things that they can do to improve a camera through the firmware. The biggest example in the case of the X-Pro2 has to be the video features, then the camera launched it was only capable of shooting 1080p video, but through a firmware update, Fujifilm added the ability to shoot 4K video with the X-Pro2. In other firmware updates, they greatly improved AF performance through updated AF algorithms, as well as more minor things like flicker reduction.
The point is, I bought this camera 2+ years ago but thanks to Fujifilm's commitment to constantly improving their products throughout their lifespan, I have been able to make use of new features that have improved the capabilities of my camera as well as its performance. You simply can't say this of other camera companies these days (beyond a few one-off exceptions), most of them would just assume release a new model iteration of their current camera and force you to upgrade.
I used to be a huge gear nut, always trying out new cameras, buying new gear and jumping from system to system. But when I got the X-Pro2 I was simply happy with the camera that I had, it does what I need it to do for my niche and style of shooting and thanks to the regular firmware updates from Fujifilm I have also been able to continue using it without getting that feeling that I am being left behind by newer technologies. That has been a really interesting change of mindset for me, which has allowed me to spend the time needed to truly master my camera and perfect my shooting process with it.
Now, as rumors peg the next generation of Fujifilm's X-Series launching at some point towards the end of next month, the company will face its toughest competition yet in the mirrorless space with the likes of Nikon joining the large sensor mirrorless market, and Canon also expected to join soon after. Not to mention the latest Sony rumors pegging the launch of an 'APS-C A9' in the coming months. It will be very interesting to see what Fujifilm brings to the table out of the gate with their next generation to try and compete with all of this new competition.
As well, it will be interesting to see if Canon and Nikon take on the culture that Fujifilm has developed and release firmware updates for their mirrorless cameras to extend their relevancy and lifespan. I am skeptical that will happen, but it would certainly be one way for Canon and Nikon to differentiate their full frame mirrorless cameras from Sony's A7 cameras and culture.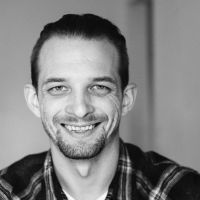 Anthony Thurston
Anthony is a Portland, Oregon based
boudoir photographer
specializing in dark and moody natural light imagery that focuses on body positivity and sexual empowerment.