Samyang now officially announced its fourth autofocus lens for Sony's E-mount, and that's exciting news for those on an A7 and A9 persuasion. Already having a 50mm f/1.4 FE, 14mm f/2.8 FE, and 35mm f/2.8 FE, the latest gets a significant speed bump in the form of a Samyang AF 35mm F1.4 FE. Samyang has continually claimed that their lenses are designed for the discerning, lending themselves to be compared to the native versions, and this is no different. The company states this lens is "designed to appeal to enthusiasts and professionals who are ready to take the next step up in photography."
On their site and release they refer to the resolution as being 'absolute' resolution and that lends to it being thought of as 'true' resolution, but that wouldn't really make sense. Sensors essentially record around 25% and the rest is interpolated, so true resolution is generally only achieved through stacking. Perhaps it's just their way of saying it's a high resolving lens, but we'll be sure to ask them as we're a little unclear.
This 35mm is a departure from the previous 35mm FE in terms of size. The last was tiny and this one is more along the lines of the Sony Distagon T* FE 35mm f/1.4 ZA in terms of appearance. It also has 11 elements in 9 groups, 2 aspherical lenses, 2 high-refractive lenses, and 'Ultra Multi' Coating. All of this is to say that it is a performer with quiet and precise AF.
Set for availability to begin in November this year, the new Samyang AF 35mm F1.4 FE will come in at a price point of $765 USD. To give a little perspective, the native Sony Distagon T* FE 35mm f/1.4 ZA lens comes in at $1,598 and the Samyang 35mm f/2.8 FE comes in at $399, so this rightly sits directly between.
You can find out more from Samyang's site.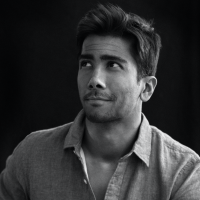 Kishore Sawh
A photographer and writer based in Miami, he can often be found at dog parks, and airports in London and Toronto. He is also a tremendous fan of flossing and the happiest guy around when the company's good.