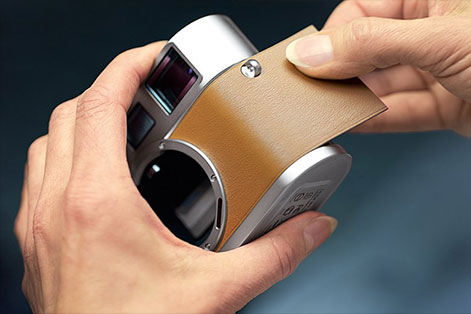 When we think of the word "bespoke" as it apply to an object, we generally think of a super luxury or exotic car like Rolls Royce Phantom or the Pagani Zonda, a high-end watch from Audemars Piguet or Ulysse Nardin, or custom-tailored suit from Valentino Uomo or Tom Ford. When it comes to cameras, however, only one brand really fits in the category of "bespoke," and that brand is Leica.
With hand-assembled prime lenses ranging from $4,000 to $8,000 and camera bodies like the M9 digital rangefinder that starts at $8000, it's easy to see why just like the aforementioned objects, the Leica high end cameras are objects of desire targeted to a pretty specific and rather affluent market.
Ok, maybe the run-of-the-mill M9 is more akin to a Porsche 911 rather than a Bugatti Veyron. No, the Bugatti Veyron of Leica camera is the Leica M9-P "Edition Hermès" that starts at a cool $29,000 for the one-lens set which includes a silver anodized Summilux-M 50 mm f/1.4 ASPH. lens and tops off at a staggering $60,000 for the super-limited edition "Série Limitée Jean-Louis Dumas" three-lens set with a Leica Summicron-M 28 mm f/2 ASPH., a Leica Noctilux-M 50 mm f/0.95 ASPH. and a Leica APO-Summicron-M 90 mm f/2 ASPH lenses.
Limited to only 100 units, the second set is truly a camera set reserved to the super high-end camera aficionados and people whose last names happens to be Trump.




Despite costing more than a typical down payment on a house, one thing can't be denied. The master craftsmanship that goes into the making of this limited Leica is just utterly amazing. Just take a look at Leica's high-definition video on the making of the Leica M9-P 'Edition Hermès' – Série Limitée Jean-Louis Dumas. Prepare to be awed and yes, turn up your volume =)

Here are more photos from Leica's website. Thanks to PetaPixel for the heads up on this video.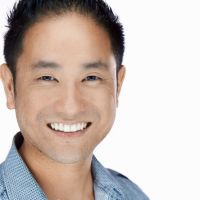 fotosiamo
Joe is a fashion and commercial photographer based in Los Angeles, CA. He blends creativity and edge with a strong style of lighting and emotion in his photographs.