It's finally and officially unveiled! After spending many months under the label "Concept Lens", along with its brother, the 35-100mm f/2.8 zoom (Full frame equiv. 70-200mm), the Panasonic LUMIX G X VARIO 12-35mm Constant f/2.8 Zoom Lens is now a reality!
The Micro 4/3 system has the most mature lens lineup out of all the existing mirrorless system camera, with some great lenses such as the Panasonic 7-14mm f/4.0 Zoom lens, Olympus M. Zuiko Digital ED 12mm f/2.0 Prime lens, Panasonic 25mm f/1.4 Leica DG Summilux Prime lens, and the Olympus M. Zuiko Digital ED 45mm f/1.8 Prime lens.
Yet, despite all those wonderful lenses, particularly, the primes, the mu4/3 is severely lacking a constant pro-spec fast aperture zoom lens. There are more than a handful variable and slow zoom lenses from both Panasonic and Olympus, but those just don't compare to the constant fast aperture zoom.

The Panasonic 12-35mm constant f/2.8 (Full frame equiv 24-70mm) seems like a real winner for those seeking professional-level spec similar to the full frame Nikon, Canon, and the new Tamron 24-70mm f/2.8. Bright, weather-sealed, part of body made of metal, and sharp even wide open at f/2.8 are all specs that puts this Panny lens alongside those other 24-70mm lenses. The biggest difference between the Panny and those lenses are, of course, its diminutive size. And just like the Tamron, this 12-35mm has OIS (Optical Image Stabilization).




Notice that the back of the lens has a metal mount and also have a metal body behind the zoom ring. The focus ring itself is also made out of metal.




The lens also look great for the OM-D, which of course is also weather-sealed. Given that Olympus also unveiled their weather-sealed lens prior to announcing the OM-D, I wouldn't be surprised that the GH2 successor, the GH3, is just right around the corner and that it will have weather protection.




There are already several reviews available online at the time of this announcement, and they all agree that this lens is sharp across the aperture and zoom range. EPhotoZine states that this lens "delivers sharp, contrasty images with low CA and distortion, which should be expected of a pro-spec zoom, while DSLRMagazine states that this lens has superb performance across the zoom range and through all the aperture. DPReview's first impression is also favorable, noting that it's reflects "a quality product is reinforced by the wonderfully-smooth zoom ring action, that rivals Canon and Nikon's top-end lenses for its silkiness of operation."
As you can see from DSLRMagazine example, the flower is nice and sharp in the center and creamy in its bokeh




And here's a link to some photo comparison between The Canon 24-70mm and the Panasonic 12-35mm.

Suggested retail price: $1100 Euros (No word on $ price yet)

And here is the press release from Panasonic UK

New Micro Four Thirds Digital Interchangeable Standard Zoom Lens
LUMIX G X VARIO 12-35mm / F2.8 ASPH. / POWER O.I.S. (H-HS12035)
Featuring F2.8 Brightness at Entire Zoom Range
Panasonic is proud to announce a new digital interchangeable standard zoom lens LUMIX G X VARIO 12-35mm / F2.8 ASPH. / POWER O.I.S. (H-HS12035) (35 mm camera equivalent: 24-70 mm) for the LUMIX G Micro System
Crystallising Panasonic's optical technologies, the "X" lens features superb image rendering for lifelike textures, crisp edge-to-edge contrast, a unique Nano Surface Coating for minimal ghost and flare and natural atmospheres with remarkable transparency.
The new LUMIX G X VARIO 12-35mm lens offers a versatile zoom range of 12-35mm (35mm camera equivalent: 24-70mm) featuring F2.8 brightness at entire zoom range. It is suitable for capturing a wide range of scenes, from dynamic landscapes to portraits, taking advantage of beautiful defocus or fast shutter speed.
Panasonic's Nano Surface Coating technology is adopted to minimise the reflection at entire visual light range (380nm-780nm) by applying the extra-low refractive index coating with nano-sized structure on the surface of the lens. It results in the super clear picture with dramatic reduction of ghost and flare.
The POWER O.I.S. (Optical Image Stabilizer) which is newly integrated in the LUMIX G X VARIO 12-35mm effectively compensates for not only small, fast movement but also large and slow making it easy to shoot super clear shots even in low-lit situations such as at night time or indoors.
Comprising of 14 lenses in 9 groups, the UED (Ultra Extra-Low Dispersion) lens minimises chromatic aberration while the UHR (Ultra High Reflective) lens realises high descriptive performance from corner to corner. It features high contrast and resolution from the centre to the corner at entire zoom range, making it possible to capture the details of scenery and a portrait with rich perspective. The inclusion of 4 aspherical lenses helps achieve the downsizing of the lens unit and boast outstanding compactness with approx. 73.8 mm in length and approx. 305 g in weight for high mobility.
The lens also incorporates a superior inner focus system, which enables excellent resolution and contrast without changing its overall length from full life-size magnification to infinity. The inclusion of stepping motor makes the focusing action smooth and silent for use in both photo and video recording. When mounted on the cameras from the LUMIX G Micro System, users can take advantage of the high-speed, high-precision Contrast AF system.
Seven blades give the aperture a rounded shape that produces an attractively smooth defocus effect in out-of-focus areas when shooting at larger aperture settings. Highly reliable metal mount endures long time use.
Designed to stand against splash/dust with a rubber ring on the lens mount, the sophisticated metallic-finished look of the LUMIX G X VARIO 12-35mm / F2.8 ASPH. / POWER O.I.S. suits the profile of a stylish camera body from the LUMIX G Micro System.

So what do you think, mu4/3 users? Is this the must-have lens in your bag, or are you waiting for its brother, the 30-100mm (FF equiv. 70-200mm) constant f/2.8 zoom lens. If you're not an mu4/3 user, would something like this sway you to take a look at the system?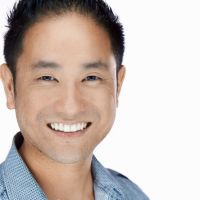 fotosiamo
Joe is a fashion and commercial photographer based in Los Angeles, CA. He blends creativity and edge with a strong style of lighting and emotion in his photographs.