Our series of cultural wedding guides continues! We're pleased to announce the Hindu Wedding Photography Guide!
We created this guide to help prepare photographers to successfully photograph Hindu weddings. To ensure success, this wedding guide explores several Hindu wedding traditions and provides specialized photography tips that will help you anticipate each of these significant moments and capture them as they occur.
The guide, available exclusively for our SLR Lounge Premium Members, includes information and tips on the following:
Glossary of Hindu wedding terms so you're familiar with every aspect of the wedding.
Sample wedding day timeline so you can anticipate and prepare for each moment.
Overview of Hindu wedding traditions, including the baraat, Ganesha puja, vidaai and more.
Photography tips so you can anticipate moments and create artistic, story-driven wedding photographs.
130+ reference images for inspiration.
Plus more!
Hindu Wedding Traditions
Hindu weddings are unlike any other weddings you will ever experience! They are filled to the brim with vibrant, cultural events, lasting over the course of several days. It is interesting to note that various aspects of Hindu traditions have blended into Indian culture so that even those not practicing Hinduism still borrow traditions during important events like wedding ceremonies. This guide defines a number of traditions, such as the kanyadaan, or the giving away of the bride, and provides photography tips and inspiring reference images so that photographers will be able to recognize and capture all of the important moments.
Photography Tips
We have included insightful photography tips for covering Hindu weddings, from the baraat to the vidaai, using our experience photographing countless Hindu weddings over the years. With recommendations on where to position team members, which angles to capture, and which lenses work best to capture those angles, the tips in this photography guide will give you the knowledge to anticipate moments and create artistic story-driven wedding photographs that honor the respective religions, traditions, and cultures of your clients.
Visual Inspiration
In addition to the photography tips, the accompanying images featured in each section of this guide have been included for visual reference. Culled from the catalogs of Lin & Jirsa Photography, each image directly relates to the topic at hand and should serve to inspire you when you find yourself applying what you've learned under the constraints of a real working environment.
Join Premium
We will release this guide for sale in the store at a later date, but Premium members can access the Hindu Wedding Photography Guide HERE for free as part of their membership, as well as our Jewish Wedding Photography Guide, which is available to download HERE!
For more information on photographing weddings, you can check out the rest of our Wedding Workshop Series, available for streaming for SLR Lounge Premium members or for purchase in our online store! Our comprehensive wedding workshop series covers everything from the initial consultation through to the end of the wedding day and provides the insight you'll need to exceed your client's expectations.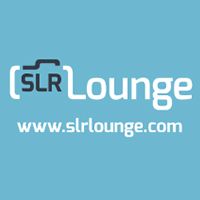 SLR Lounge Official
Articles by SLR Lounge Official are created by multiple authors. They represent official announcements by SLR Lounge.