Whether you choose to believe it, appreciate it or want it is irrelevant, because computational photography is very likely to be the future of photography. The performance gap between phone cameras and all but the top 1% of dedicated point-and-shoots like an RX100 is dissolving by the day, and in the not far-off future it won't exist.
One only need look as far as the Sony RX100 VI announced last week to see what lengths manufacturers are having to resort to to remain relevant in the dedicated camera space. Sony had to pack in technology from the A9 and somehow find a way to put a 15 element 200mm equivalent f4.5 aperture lens in it, to be truly compelling.
And yet, for many people, the price to make it that compelling simply isn't worth the performance difference between it and a Google Pixel or iPhone dual camera unit, with the right apps. Apps like FOCOS and Cortex, and now Technical camera.
*Editor's Recommendation: Cortex Camera App. Check out our review here:
Cortex Camera App Review | One Of The Best Photography Apps, Period
Straight from Budapest, DIRE studios released Technical Camera today, and as one might expect from a country with one of the highest rankings, per capita, for Nobel laureates, it looks very smart.
Technical camera is aimed to be a professional's photography app, but while we've seen that kind of promise before, this does seem to offer a high-level of functionality.
"Manual exposure and focus, compensation and locks, focus peaking, and fully configurable auto ISO are just the beginning. Smart Function Keys allow you to bring your most used functions to one button press distance. You can even set the direction of the shutter speed dial, and choose which side of the screen acts as the exposure compensation and manual focus control. Oh, and we keep buttons off the image."
And there's more to it that just that. The creators of the app seem to have spent time really trying to figure out not just features, but behavior of photographers and how they use their phone cameras. This is evident in the attention to organization, keeping controls off the image, giving live view image overlays to preview what each lens from a dual lens set up will look like, and they've even considered the user group who uses add-on wide lenses like those from Moment, as the app is supposed to correct for distortion.
All in all this looks very interesting, and capable. In fact, the question is whether the hardware will be able to do well enough to really take advantage of the features. After all, while auto ISO is amazing, it's really only amazing when the hardware handles high ISO really well.
You can get Technical Camera in the App Store for $6.99 as an introductory price, and after June 14th it'll go to $9.99.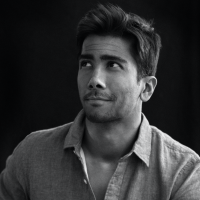 Kishore Sawh
A photographer and writer based in Miami, he can often be found at dog parks, and airports in London and Toronto. He is also a tremendous fan of flossing and the happiest guy around when the company's good.