The slightly tighter than 'normal' focal length of a 50mm and the ability to zoom past the popular portrait lengths of 85mm, 105mm, and 135mm makes the 70-200mm makes a venerable option for not just portrait and sports photographers, but an essential lens in any photographer's kit.
Intro
Back before the Contemporary/Art moment, there used to be a stigma when buying third-party lenses for your camera. Either you paid the high entry cost of first party lenses from Canon or Nikon or you settled with something that is 'good enough'. Coming in at almost half the cost of Nikon NIKKOR 70-200mm f/2.8E FL ED VR lens, Tamron's SP 70-200mm f/2.8 Di VC USD G2, is like settling for Don Cheadle when you couldn't afford Terrence Howard – paying less for something better.
Build
Dropping the '80's gold ring status symbol, Tamron's "Human Touch" design was introduced by the SP 35mm f/1.8 DI VC USD and the SP 45mm f/1.8 DI VC USD. The design is characterized by smooth, graceful lines, larger and easier-to-use switches, and bolder font. The SP 70-200mm f/2.8 G2 follows suit with an almost uniform chassis save for the focus/zoom rings and the switches that control vibration control and auto-focus; Tamron went as far as recessing the tripod collar to keep within the ascetic (as it did for the 150-600mm f/5-6.3 DI VC USD G2).
Weighing in at 52.4 oz, the Nikon-mount SP 70-200mm f/2.8 G2 is nothing to scoff at. It's slightly heavier than the NIKKOR 70-200mm f/2.8E FL, with the Canon-mount version coming in at half an ounce more. You will definitely feel the weight after a 10-hour wedding (specifically if you are used to shooting a bag-full of primes).
[Related: 15 Photo with of the 200mm F/2.0 Lens]
Although similar to Sigma's contemporary design, Tamron's attention to detail makes Sigma's similar offerings look more utilitarian in comparison, often getting in the way of its own design. When wielding the G2 with my Hold Fast Moneymaker during the hustle of a wedding or an event, too often were the switches for manual focus and vibration reduction easily hit, unintentionally switching the settings to to something undesired.
The construction is rounded out with moisture-proof and dust-resistant seals, and the case material of the SP 70-200mm G2 is a bit oleophilic, leaving the surface slick with fingerprints, though nothing that would interfere with handling. Getting a good grasp on the lens can be achieved either by the focus/zoom rings or Arca-Swiss compatible tripod collar.
Performance
The performance of a lens is retaliative to the body that it was tested on, so for example, a D5 will perform much better than a D3400. With that being said, I tested the lens performance on the venerable D750 along with the D7200 to cover the spectrum most photographers would be using this with.
Tamron very enthusiastically claims the new the VC system is capable of 5-stops, but they may have been a bit modest in reality.  Typically, without VC, the absolute minimum I would shoot any lens at would be 1/focal length, so at 200mm I would not go below 1/200 of a second. In my experience handholding SP 70-200mm G2, however, I was able to get sharp images at ¼ of a second at 200mm during a few dimly-lit receptions. The new VC is smoother and even more effective than the previous generation, and the switch on the side allows three selections based upon various situations.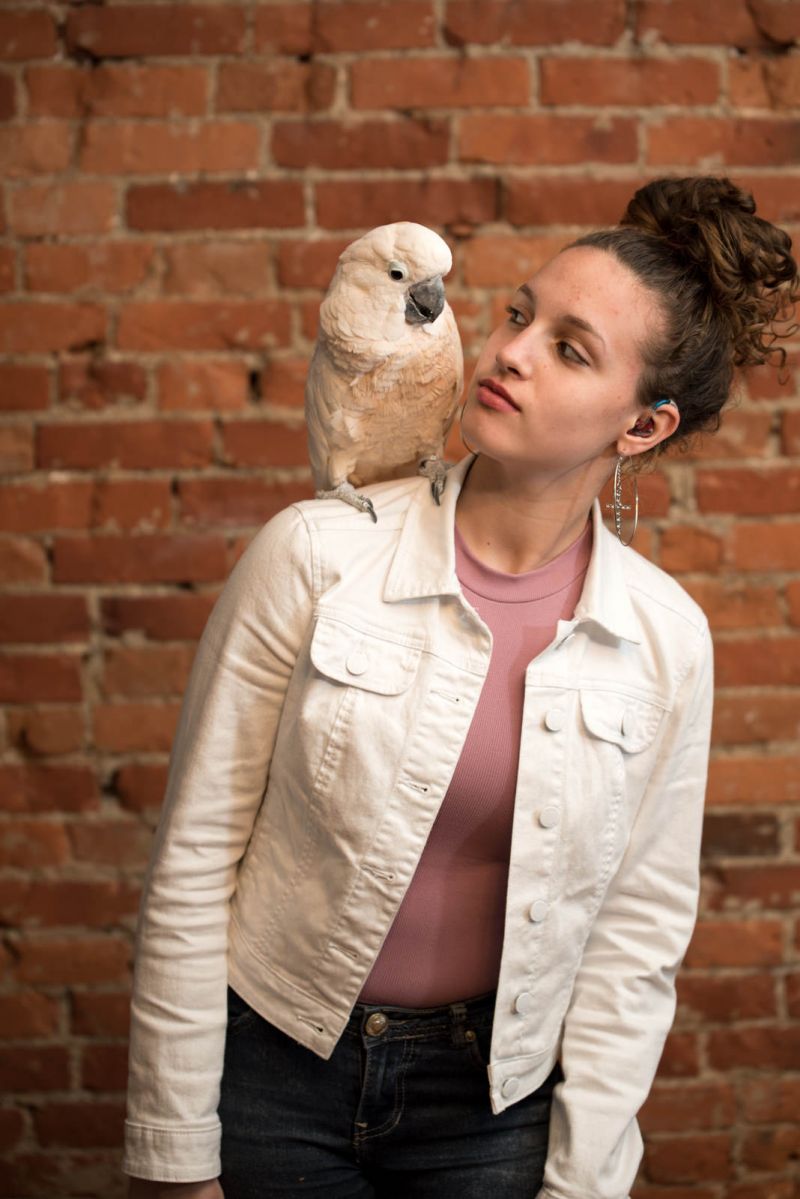 The SP 70-200mm f/2.8 G2 was not a true zoom, in that it is not purely parfocal, but subjects did not go far out of focus during a full extend of the zoom range. It does suffer from some focus breathing (especially at the far end of the zoom range), but in real-world scenarios, it is not noticeable nor detrimental.
Flare is well controlled thanks to the eBAND (Extended Bandwidth & Angular-Dependency) and BBAR (Broad-Band Anti-Reflection) coatings, delivering high-contrast, sharp, and clear images. Issues only arise when shooting directly into a large light source, like the Sun; and even then they are minimal.
Tamron said in their announcement that they made improvements to the previous generation, and it shows. Thanks to the incorporated Ultrasonic Silent Drive motor, Tamron SP 70-200mm f/2.8 Di VC USD G2 allows for near-silent auto-focusing, with instant manual override, and fully internal focusing.
One should expect tack sharp imagery and speedy autofocus at this price point, and that's what you get. In use, I found the focusing to lock on while ninja-quiet, not interfering with even the quietest of ceremonies.
When using focus points on the edge of the frame on the D750, the performance can be a bit lacking compared to center AF points, but this only seemed to affect still subjects as the tracking was spot on when it came to the subject tracking depth movements.
Image Quality
When talking about this lens I would describe it as a fine stiletto – that is sharp and shallow. The SP 70-200mm f/2.8 G2 may not have the same dampening on the zoom ring as its more expensive competition, but the Tamron's is no compromise on image quality when compared with the first party offerings.
It has impressive sharpness even at its widest aperture, finding its peak sharpness around the 135mm focal length. Shooting portraits at around f/4 I found myself turning down sharpness in Capture One to match what I was accustom to with the Nikon 85mm f/1.8 G.
Even the most art-full lenses display a bit of a chromatic aberration, casting a purple streak on the edges when placing a subject in front of a highlighted background. Fortunately enough, however, CA is perfectly tame at the center of the image field, at all focal lengths. If you are one who pixel peeps, lateral CA can be evident at the extreme edges, but this is easily corrected by software.

Value
The Tamron SP 70-200mm f/2.8 Di VC USD G2 is available for $1,299, making it one of the better deals for a 70-200mm. Considering the build and image quality, the Tamron SP 70-200mm G2 is up against several lenses in its same class, including:
Keeping in mind that Sigma hasn't updated their design since 2010, it should be considered an option just for the price point. As for the previous model, the SP 70-200mm f/2.8 Di VC USD, it may be about 30% cheaper, but it lacks the new styling, 1-stop of VC, improved coatings and the ability to fine tune using Tamron's TAP-in console.
CONCLUSION
It seems that while Sigma has been systematically avoiding certain segments in the market since it has rebranded (namely the mid-telephoto), putting out prime after prime or focusing their attention on their sports line, Tamron trod when the proverbial angels dared not to.
While optically they are fantastic, the Sigma Art lenses, in particular, tend to shift over time and need recalibration; often from Sigma themselves, and while Tamron did follow Sigma's game plan and put out a line of primes and a sports lens, their quality, however, has not weaned.
There is a valid reason why the photographic community is in a whirlwind about Tamron's offering. The SP 70-200mm G2 is significantly less expensive than the CaNikon alternatives without compromising on performance, build or image quality; it is a (loud) statement from Tamron, effectively saying they are here to play ball.
Granted, there are still reasons to choose the first party options, but optical performance and AF speed are not reasons anymore. Tamron's SP 70-200mm f/2.8 Di VC USD G2 lens is on the same level playing field as lenses costing up to twice as much, but the word is still out on how reliable it will be long term.
Check out more samples below.
---
CREDITS: All photographs are copyrighted their respective owners and have been used with permission for SLR Lounge. Do not copy, modify or re-post this article or images without express permission from SLR Lounge and the artists.
Justin Heyes
Justin Heyes wants to live in a world where we have near misses and absolute hits; great love and small disasters. Starting his career as a gaffer, he has done work for QVC and The Rachel Ray Show, but quickly fell in love with photography. When he's not building arcade machines, you can find him at local flea markets or attending car shows. Explore his photographic endeavors
here
. Website:
Justin Heyes
Instagram:
@jheyesphoto