Tamron is in the midst of a brand evolution; shedding the characteristics that relegated it to the lower end of the photography pecking order and taking aim at a higher position in the camera world. With the 35mm 1.8 Di VC, they have made a compelling lens that is worthy of your consideration. Yes, the 35mm prime market is crowded, but how can Tamron be considered as more than niche manufacturer if it doesn't offer a great one? Over the last few weeks, I've enjoyed testing it in the field, so let's see how it fared.

Tamron SP 35mm f/1.8 Di VC USD Lens
Sharpness & Chromatic Aberration
There is a hint of magic in this lens and there were times that my picture popped on the back of my screen, and then once inside Lightroom, they didn't disappoint; it produces crisp and beautiful images that capitalize on the megapixel power packed in today's modern sensors, and have all the detail you can hope to see – that is to say this lens will out-resolve whatever sensor you match it with (within reason), and therefore it's general sharpness should also be apparent even if paired with something like a 5DS.
You will find purple or and green fringing but, that like vignetting is a one-click fix in your editing software of choice, and again the CA is not horrendous. If you are interested in a purely statistical comparison against some of its competitors, you could use this DXO Mark comparison for some insight. As you can see, this lens is right in the mix with other high-performance 35mm primes.
Auto Focus, Close Focus Distance, & Bokeh
The autofocus is smooth, reasonably quiet, and is adequately fast for almost anything you hope to capture at this focal length. I was never frustrated by autofocus misses and any issues were the variety I was familiar encountering shooting with something like a D610.
Having a minimum focusing distance of 7.87" (20cm) adds a fun element to the lens that changes how you approach shooting, and the Bokeh it creates is nice but will ultimately lose upon close inspection and comparison with its f1.4 counterparts.
Low Light & Vibration Compensation (VC)
We all know that when it comes to low light f1.8 is nice, but f1.4 is better. Tamron hopes that the combination of f1.8 in addition to their (VC) will compensate for the smaller aperture. I found that it did, and the stabilization is obviously of added benefit when your shutter speed descends from middle age and starts to approach adolescence. This lens is your low light friend, even if –and it bears stating– that while it's got an aperture of 1.8 the transmission is actually recorded at 2.1. That variance, however, is also in line with its contemporaries.
It warrants mentioning here that this 35mm 1.8 and the Tamron 45mm 1.8 Di VC were, at their launch, the widest aperture image stabilization enabled lenses available on the market.
Overall Usability
If you have slightly larger hands or, in my case, slightly longer fingers, you will feel constrained using the 35mm Di VC. You can lose what space you have in your grip, and if you intend to use this lens for prolonged periods of time, it can become increasingly uncomfortable. I found that I used it to complete specific tasks or for predetermined periods time before opting for something more comfortable. This problem is far more exaggerated on my smaller D7200 than my D610. I never got the sense that I would leave this lens on my camera all the time. So, despite this being the walk-around 35mm focal length, I wouldn't consider this a walk-around lens.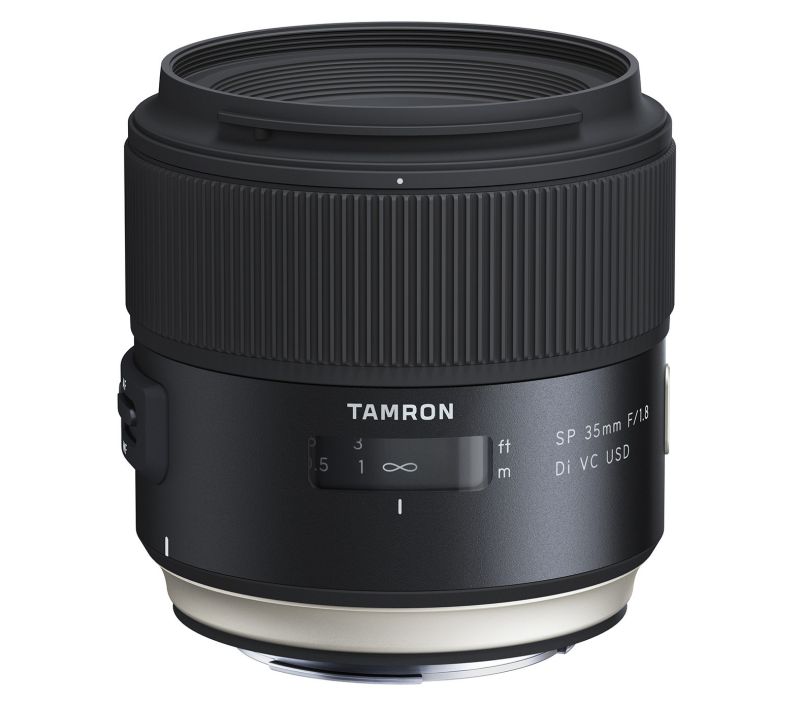 Who should look at this lens?
Wedding, event, and portrait photographers would do well to consider the Tamron 35mm 1.8 Di  VC. Stated plainly, this lens is for those who want more than a budget option but can't quite justify the price of higher tiered lenses. If you are deterred by the Canon 35mm L II at $1650, the Nikon 35mm 1.4G at $1700, or even the Sigma 35mm Art at $900, you will be pleased to know this comes in at $569 (as of this writing).
If you demand absolutely the highest quality, however, you can find a reason to look past it. Personally, I wouldn't pass it up with what it offers at this focal length.
A Note for DSLR Video Shooters
The 35mm Di VC, used in conjunction with Tamron's 85mm 1.8 Di VC could be a very useful combination that strikes a prime balance between cost and performance that is not reflected in it. The (VC) is effective enough to handhold still and panning shots, although not magically enough to walk with handheld. At a joint price of $1350, you can cover two important focal lengths with stabilization while equipping a second body.
Tamron's 24-70mm 2.8 VC lens costs $1300 at the time of this review and has the obvious versatility advantage of being one lens. However, what you loose on the wide end, you gain on the long end with the addition of a faster aperture. An update to the 24-70mm 2.8 is undoubtedly on the way in light of the SP series refresh, but this two-lens combo is worth considering.
Recent Lens Reviews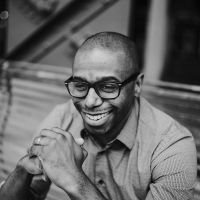 Wendell Weithers
Wendell is based in Atlanta where he shoots events, portraits, and food photography. He also supports his wife Andrea as she runs their cake design business, Sweet Details. Instagram:
Wendellwphoto