Syrp has a reputation for making creative and high-quality accessories to aid filmmakers and photographers in several genres of these respective arts. From ND filters to sliders, they seem to possess the knack for creating solutions that are designed to provide an accessible user experience at a reasonable cost. The latest addition to the Syrp accessory family should make product and food photographers very happy; it's the Syrp Product TurnTable. Let's take a closer look at what it offers.
HIGHLIGHTS
– 8.8 lb Load Capacity
– Cheese-Plate Style Mounting Holes
– 1/4"-20 UNC Mounting Points
– Used with the Syrp Genie Mini
– For 360° Product Photos and Videos
– Downloadable Template
– Can be Used Upside Down or Wall Mounted
The accessory builds upon the Genie Mini allowing you to enhance your workflow in the field while maintaining a small gear footprint. With the Syrp Genie App /(Android Version Here), you can apply and control a smooth rotation to your product or food shots and limit the amount of physical interaction the with them so your results look consistent.
If you've already invested in the Genie Mini, this setup will cost you an additional $79. But, if this is your first time drizzling your workflow with some Syrp, the Syrp Genie Mini Panning Motion Control with 8″ Aluminum Turntable Platform Kit will run you $328, as the Genie Mini cost $249 on its own. Syrp seems to know how to make thoughtful gear that you want to buy and this looks like a useful add-on to the Genie Mini.
Pre-order yours here.
RELATED ARTICLES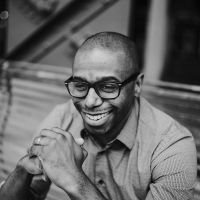 Wendell Weithers
Wendell is based in Atlanta where he shoots events, portraits, and food photography. He also supports his wife Andrea as she runs their cake design business, Sweet Details. Instagram:
Wendellwphoto