The various genres of photography make different demands on a photographer's ability. Beneath the armor of technical mastery lies an artist equipped with intangible qualities that must be brought to bear if he or she hopes to be successful. For those shooting weddings and events, you rely on your well-honed instincts to predict and arrest fleeting moments that quickly disperse into the winds of time. For those shooting landscapes, you will find your patience taxed in proportion to your desire to find a more perfect vignette of creation. In these and many more scenarios, photographers must contend with the unknown variables of the environments in which they shoot.
However, there are times when a photographer is yielded more control over all the elements of the shoot.  With this control, a potent synthesis of their tangible and intangible attributes can be fostered and allowed to flourish. Photographer Karl Taylor demonstrates this for us as he deconstructs one of his recent product shoots.
The beauty of product photography is that time is on your side. You obviously don't have forever to shoot and you certainly have deadlines to meet, but you are afforded the ability to think more thoroughly through your vision. Piece by piece,  you can assemble your picture as though it were a puzzle comprised of light.
The inclusion of each background and accent light provides more complexity to a shot that, at first glance, is rather simple in composition. However, each addition is necessary and provides another layer of depth to the image; nothing is superfluous.
The diffused main light to the left and accent lighting from above complete this shot, giving life to a vision of rustic elegance. Taylor's economy of light is masterful and depicts the depth of thought we should apply to our own work when we are granted the time.
Lighting shown in this video
More From KArl Taylor
SaveSave
SaveSave
SaveSave
SaveSave
SaveSave
SaveSave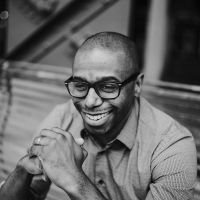 Wendell Weithers
Wendell is based in Atlanta where he shoots events, portraits, and food photography. He also supports his wife Andrea as she runs their cake design business, Sweet Details. Instagram:
Wendellwphoto