Usually, before going into battle, or in this case, a photography challenge, it helps to put together some sort of strategy. When you don't know what the challenge is until it begins, however, strategizing quickly turns to improvising. Such was the scenario when Patrick Hall from Fstoppers set up a "Battle of the Photography Blogs" challenge, pitting SLR Lounge's Pye Jirsa against Fstoppers' Lee Morris during Pye's recent trip to visit Patrick and Lee down in Puerto Rico. Perhaps not surprisingly, even though neither Pye nor Lee knew what to expect ahead of time, they managed to create a pretty amazing set of images, including one with birds in the frame!
You can watch the full video here:
The Rules Of Engagement
At the start of the challenge, Pye and Lee discovered they'd have access to a model for the shoot (Yuanilie Alvarado), but they could only use the gear provided in a roller bag packed by Patrick (which included a Sony A7III mirrorless camera as well as assorted Profoto lighting gear and Tamron 28-75mm f/2.8 Zoom Lens). They added limitations by keeping each photographer's shoot under an hour and shooting only jpegs (no RAW files allowed). The biggest kicker was that the battle would ultimately come down to two competing images, one from each photographer. Luckily, choosing the best of the batch wasn't easy (a good problem to have), and both photographers turned in stellar images.
Here are the final two images submitted for the battle:
To The Victor (Goes The Spoiler Alert)
At the end of the day, both Lee and Pye captured several incredible images, but ultimately only one could prevail as the winner. Fstoppers posted a poll on social media and the community voted. Spoiler Alert! As it turns out, Pye took the "W" for SLR Lounge by an overwhelming majority (354 to 165), effectively crushing Lee and Fstoppers in the process.
Conclusion
The contest highlights a couple of key points. First, although quality name-brand gear was provided, neither photographer was familiar with the camera system, and they relied heavily on their knowledge of composition, posing and lighting to execute their vision as opposed to depending on their gear to capture amazing images. Sure, the gear, in particular the Profoto lighting gear, helped them achieve great results, but only because they knew how to use it effectively…and efficiently, given the time restraints. Moreover, the brevity of the competition demonstrated how big a role creativity plays in everyday photography. Each shoot was realized from start to finish in under an hour, but the results reflect commercial quality, stylized images. Both photographers brought their "A-game" and used knowledge and creativity to produce amazing photos. That said, and the "official" results aside, both shooters win in my book.
Do you agree with the poll results? Did you prefer any of the images that weren't selected? If so, which one(s)? Please share your thoughts in the comments section below.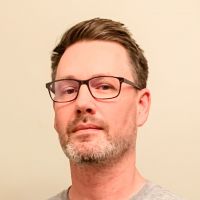 Sean Lewis
Sean fell into photography while teaching for a non-profit. What started as a minor task - documenting guest speakers and classroom activities - grew into a major obsession, and eventually led to a position shooting with Lin & Jirsa. Nowadays, at SLR Lounge, Sean's work as a marketing associate merges his interest in the fields of photography and education.