Fashion and beauty inspired portraiture is a creative outlet for many photographers because it is an opportunity to let loose and break the rules. Playing around in the studio is a time to take risks because there are no limits and failure is an option as ultimately this is how we learn and grow as artists.
The immediate assumption is that buying all of the necessary lighting gear and modifiers for these types of shoots is going to break the bank, although it doesn't have to. Los Angeles based photographer Elaine Torres demonstrates the possibilities of shooting fashion and beauty with a studio setup that costs less than $1000.
The Gear
The first setup utilizes the DigiBee as a strobe with the silver Paul C. Buff beauty dish and sock against a red background for the color pop that Elaine is becoming known for. The silver beauty dish is a modifier of choice for many as it provides gorgeous contrast with manageable shadows, beautiful specular highlights and an overall soft feel.
She then adds a fill light with blue gel camera left against the red background to play up the mood prior to switching out the background. Elaine then adjusts the DigiBee to function as a constant light and changes the location of the fill light while increasing her ISO.  She utilizes the High Output Reflector with a yellow gel to act as a focused highlight which adds visual interest.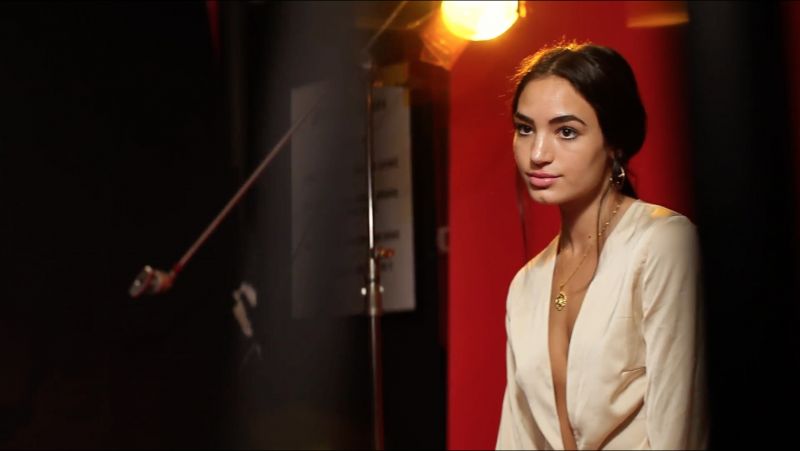 Elaine is relatively new to the online education scene, although you would never know it. She does a fantastic job sharing her lighting setup and creative thought process behind her choices while demonstrating how fashion and beauty can inspire creative portraiture, even if shooting on a budget.
The following video is just over six minutes and filled with great ideas to help inspire your future studio shoots. Be sure to subscribe to Elaine's YouTube Channel as well as check out her Instagram for more inspiration.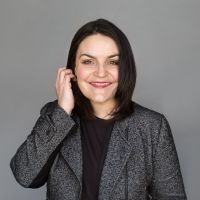 Brittany Smith
Brittany is a fashion and beauty photographer who works between NYC, Montana and LA. She photographs the way she has always wanted to feel and believes in the power of raw simplicity. When not behind a camera she can usually be found at a local coffeeshop, teaching fitness classes at the YMCA, or baking something fabulous in the kitchen. Instagram: @brittanysmithphoto