Welcome to Time Out with Tanya, where I've put my fast paced graphic design career on hold in favor of adventures in motherhood. I'm capturing every moment on camera and you can come along, if you'd like. Sign up for my weekly email here so you'll never miss a Time Out.
I've been getting to know some of the incredible photographers who will be speaking and teaching at Clickin Moms conference, ClickAway, in September. Today I'm sharing my interview with Ariana Falerni, portrait photographer and creator of the Shoot and Sell app. I actually purchased her app during Cyber Monday last year and it's a really cool and useful tool for in-person sales of wall displays. Here's her story…
Hi Ariana! Tell me about yourself and your business.
I am a natural light family photographer located in the suburbs of NYC and also the creator of the Photographer's Wall Display Guides and the Shoot & Sell app for photographers. I juggle my photography and product business with parenting my 5 year old boy and twin 19 month old girls – it's a crazy life, but I wouldn't have it any other way!

Tell me about your journey to becoming a photographer.
My journey was a bit circuitous. I started with an SLR and film in my teens and in my twenties as an active as a singer/songwriter I often took photos of fellow musicians for head shots and album covers and such. Photography fell by the wayside though as I became more serious about pursing music.
It wasn't until I was pregnant with my oldest that I got my first DSLR that I fell in love with photography all over again. While some things stayed the same between film and digital (like composition), the learning curve of digital photography was huge, but also exciting and I was OBSESSED with learning as much as I could as rapidly as possible. I am completely self-taught via online tutorials and forum posts, most notably on ilovephotography.com and Clickin Moms.
I also blogged fairly prolifically throughout my journey into motherhood and learning photography at www.becoming-mom.net where I also started posting many of my own tutorials, often right after I discovered a new technique – I would be so excited that I would want to share immediately!
I haven't as much time to blog since starting the Photographer's Wall Display guides and Shoot & Sell (the final nail in the blogging coffin being the birth of my twins in the fall of 2013!) and I miss it terribly. I have since met so many seriously accomplished photographers who say that they learned photography or were inspired to pursue it as a career by my blog, which is incredibly humbling and rewarding.
What's in your camera bag?
I shoot with a Canon 5D mark III, though I have my old Canon 5D mark II as a back up. I have the Canon 50mm f/1.4, Canon 35mm f/1.4, Canon 24-70mm f/2.8 Mark I, Canon Macro 100mm f/2.8L, and the Canon 70-200mm f/2.8 Mark II which is my favorite lens of all time and what I use exclusively outdoors.
Is there anything you wish was in your camera bag?
Yes, I would LOVE to have the Canon 24-70mm f/2.8 Mark II, primarily for the weight reduction over the v1! That will definitely be my next purchase as it's such a great focal length to use with young children.
(That's my favorite lens! Totally worth it. Practically never comes off my camera).
What's the biggest challenge you have faced as a photographer and how have you overcome it? Or are you still working through it?
My far my biggest challenge is time management. I run a boutique business and hand edit all the images myself. Between my products for photographers and now with my twins, I just don't have enough time to take on as many clients as I used to. There is also the guilt factor of leaving my husband with THREE children when I shoot on the weekends which is when so many clients want sessions! Because of this I have cut way back on my very time consuming newborn sessions and have been focusing more families which I enjoy photographing more anyway.
How did you become involved with Clickin Moms?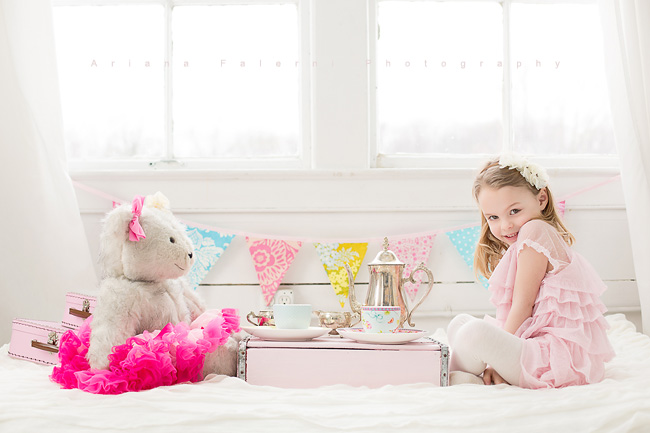 I had been an active member of ILP but hadn't been accepted yet into what they used to call their "pre-pro" program. You weren't allowed to access the forums where business topics were discussed prior to pre-pro acceptance, but I wanted to start my business and had SO many questions! That's when I first tested the waters at Clickinmoms. I was accepted to pre-pro at ILP soon after, but I loved the camaraderie, supportive environment and fast moving pace of the CM forums so I never left. It definitely became my photography "home."
It wasn't long after that I developed the Photographer's Wall Display Guides and CM forum members were my very first customers – my life completely changed after that and I will be forever grateful!
What courses will you be teaching at Click Away and what can attendants expect from your classes?
I will be giving a small group program AND an open book on In Person Sales which is something that I am very passionate about and forms the foundation of the products I sell to photographers as well as my own photography business, of course!
I am also teaching an editing course called "From Bland to Brilliant" in which I will share my Lightroom and Photoshop editing techniques with a focus on presenting a full, cleanly edited and polished client gallery. This includes basic clean editing and also how you can rescue "problem" images so they can still be included in the gallery.
Awesome! I'm excited to learn from Ariana about in-person sales, something I've struggled with in my portrait business. Who else will be going to ClickAway? Connect with me on Facebook so we can meet up. Also, check out the other interviews in this series by clicking here.
CREDITS: Photographs by Ariana Falerni are copyrighted and have been used with permission for SLR Lounge. Do not copy, modify or re-post this article or images without express permission from SLR Lounge and the artist.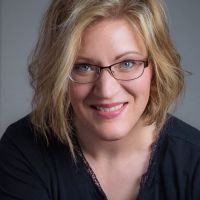 Tanya Goodall Smith
Tanya is the owner of WorkStory Branding Photography in Spokane, WA. Businesses hire her to create story-telling content that sells their high end products and services. She also teachings photographers her unique business model for making serious money as a corporate and personal branding photographer. Find her at
workstoryphotography.com
and
workstoryeducation.com