Samsung has released its newest flagship phones, the Galaxy S8 and S8+, and been sweeping the tech world. But of course it would, because this is the first offering from Samsung since the S7 decided to find new and exciting times to blow up, like in cars, planes, and everywhere else. The S8 is here to make amends.
When it arrived last year the S7 was rated extremely well for mobile photography, so the bar was set high for the S8, of which people expected something even better. Well, now that it's been released (available for pre-order and shipping late April), we've seen that there are a few oddities with the S8 for photography – some good, and bad.
The Camera
First and foremost, it's packing a 1/2.55" 12MP Dual-Pixel AF sensor with a 26mm focal length, f/1.7 aperture, and optical image stabilization. That, you'll recall, reads precisely the same (in spec) last year's S7, and that's already a bit of a let-down. Sure, the camera in that was very very good, ranking higher than a normal iPhone 7 (not 7 Plus) but with all they hype around the S8 mobile shooters are sure to be left disappointed.
The S8 also does not have a second camera or lens, which means all zoom will be digital zoom, and with offerings from Huawei and Apple proving how valuable the longer focal length is, this seems like a misstep. Of course we, as photographers, have a natural inclination to scoff at phone cameras a bit and disregard them, but there's no question that mobile photography today isn't the mobile photography of 2 years ago; with each new year there is less and less need to have a point and shoot because phone cameras are getting THAT good.
Some Troubles
I, and a host of professional photographers I know, have never used phone cameras as much as we do now and particularly due to Apple and Huawei phones with dual cameras with varying focal lengths. Brush it off as much as you want but the iPhone's Portrait Mode is, actually, brilliant; something you see more as other brands try to emulate and fail. But just having the longer reach of the 56mm lens versus the iPhone's standard 28mm makes a difference, and at 26mm the S8's camera is wider still, probably not making it great for portraits or whatever.
The S8 does have, however, a portrait mode of sorts, or at least some algorithmic DOF manipulator, but take a look at the marketing material samples below and you'll find they look a right mess:
Now, Portrait mode on iPhone 7Plus isn't perfect and has its fail moments for sure, but here are some samples to show how it looks in comparison:
The S8, though, has some tricks like Dual-Pixel AF on the rear camera and Smart AF on the front camera; a camera now benefitting from a bump from 5 to 8MP. Perhaps most notably however is the multi-frame image processing which essentially takes a few frames quickly, then stacks them to render a better quality image with less noise and better clarity etcetera. That said, it's shooting 3 frames, and that may not be enough. We've got a review coming out for an iPhone app called Cortex that is essentially working the same way, except you can set up to around 100 images, and in raw, to be stacked. It works quickly and well but really it needs above 20 images to make a real big difference, so 3…may not be significant enough.
Then there's the oddity with the placement of the Galaxy's fingerprint scanner, which is placed on the rear of the phone directly beside the camera, so you can pretty much guarantee to smudge your lens every time you open the phone, and it'll probably be more annoying for left handed users.
The Good
There are, however, some good things; like the fact the camera is flush with the body unlike the protruding iPhone cameras, and that the screen looks fantastic at 2960 x 1440 resolution (on both the 5.8" and 6.2" variants) which that makes viewing your shots so much nicer.
Then there's the fact you have the option of removable storage with MicroSDs up to 256GB (really nice); it's got IP68 water resistance certification; shoots 1080P at 120fps and does 4K (where the option is easy to find unlike Apple's annoying decision to go into a different app to change settings). Oh, and about the varying sensors, well, it turns out depending on your region you'll end up with a different sensor that's either Samsung's in-house variant or Sony's, but both should perform the same.
So that's the Galaxy S8 on the half shell, and if it's a great phone camera you're looking for, it would seem you've got better options from 6 months ago or probably only a 6 month wait for the new iPhone or Google Pixel 2, or see what Sony and Huawei have to say. What do you think?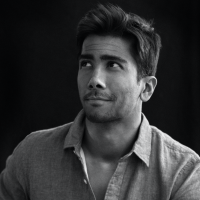 Kishore Sawh
A photographer and writer based in Miami, he can often be found at dog parks, and airports in London and Toronto. He is also a tremendous fan of flossing and the happiest guy around when the company's good.