The world of portrait retouching has come a very long way in the last 5-10 years. Photographers used to spend many hours retouching a single face! However, that has changed completely. Today, we are writing this PortraitPro 23 review because it is at the forefront of progress in portrait retouching.
Until recently, even the most advanced photo editing software still required great skill (and tons of time) to make facial retouching look good. In fact, if you didn't have enough experience, you might make a portrait subject's face look seriously…wrong! This is where automated, AI-based portrait retouching comes in, and where we meet PortraitPro by Anthropics. Instead of spending hours manually airbrushing one face at a time, PortraitPro automates the process in many significant ways.
PortraitPro 23 | Portrait Retouching With AI
To start, PortraitPro detects subjects' faces, including their gender and age. It identifies basically every facial feature, too, from hair to chin and jawline, eyes, eyebrows, ears, noses, lips, and teeth.
After identifying these facial features, PortraitPro then uses artificial intelligence to apply retouching effects automatically. The default settings work quite well and aren't too over-the-top, and you can easily adjust each setting for further refinement. Additionally, a full complement of manual controls allows photographers to quickly add, subtract, and fine-tune their portraits.
To complete the process, for those who have PortraitPro Studio Max, (there are 3 versions, we'll get into that next!) …you can batch-process multiple images at once with (customizable) presets.
PortraitPro 23 Review | Features & Pricing
Click here for more information about each version of PortraitPro 23.
PortraitPro Standard ($59.95)
AI-powered portrait editing & background replacement, free online customer support
Standalone software for amateur photographers working with JPG or TIFF files [up to 24-bit.]
PortraitPro Studio ($89.95)
Lightroom & Photoshop Integration (plugins), RAW & DNG support
For amateur or professional photographers who work directly with RAW files or want the higher quality of 48-bit color files; supports conversion between different color spaces and provides JPEG/TIFF embedded color profile support. Offers Batch dialog.
PortraitPro Studio Max ($179.95)
For professional photographers or those working with high volumes of images.
Fully automated batch processing.
PortraitPro Upgrade (starting from $44.95)
25% upgrade discount available for same editions
What's New In PortraitPro 23?
We already reviewed Portrait Pro 22; it has proven (along with its predecessors) to be a highly effective tool for our wedding & portrait photography studio. So, the question is, what's new in PortraitPro 23? Is it worth investing in?
In short, the improvements are indeed exciting, so we definitely think portrait photographers should check them out! If you're never tried an AI-based portrait retouching software before, then now is definitely the time to check out PortraitPro. If you're a current PortraitPro 22 (or older) user, then it could indeed be time for an upgrade.
Here's a quick overview of what's new:
Flyaway Hair Tools
This was one of our noted requests when reviewing previous versions of PortraitPro. Stray hairs, especially when photographing subjects in strong backlighting, stand out like a sore thumb, and they can be very tedious to retouch.
We thought "flyaways" would be a prime candidate for an AI to make quick work of, and, here it is! There are options for light hair on a dark background, and dark hair on a light background.
However, we only found success with certain images, when the hair and background suited the parameters. Strongly backlit flyaway hairs, which is a common issue for our style of portrait photography, did not seem to always fully disappear. Hopefully, this feature will be improved in future versions or updates to PortraitPro 23!
Backlighting Brush
This is yet another improvement added to the already powerful lighting tools, and it does what it says: using AI to identify the outline of a subject's hair, it allows you to add that halo-like effect of a backlight. The Backlight brush is a nice complement to the existing lighting brush which we love for adding a touch of flare to any image where a warm backlight effect could really enhance an image while still looking natural. The Backlight brush tool itself should be used sparingly, we've found, and alongside the other brushes for "painting light" onto your image.
Apple M1/M2 Chip Support
This is a straightforward update/upgrade, for those who would like to take full advantage of the latest Apple in-house processors. The M1/M2 chips are incredibly fast, and if you own one of these new machines then you'll certainly want to use it to its full potential.
Stylistic Art Effects
In case you haven't noticed in 2022/2023, the worlds of photography and digital art are really blending together now more than ever. So, it's always a good thing to have more creative options that completely depart from "photo" editing and enter the world of digital creativity.
PortraitPro already had a few stylistic "art effects" before, and version 23 offers a whole arsenal of new creative options. We think they are very well-made and the effects are beautiful, but we realize that this is a rather simple "love it or hate it" type of feature. What we can say is this: If you're interested in the realm of digital art and stylized photomanipulation in general, then this tool will definitely keep you inspired.
There are 38 different Art Effects now.
Portrait Pro 23 Review | Pros & Cons
It's awesome to see improvements and new features with each update to PortraitPro. It's already the best tool for automating your portrait retouching, so anything added is just sweetening the deal.
Having said that, there always seem to be pros and cons in every product we review, and this is no exception. So, let's talk about what we really like, and what we'd like to see be improved/fixed…
First and foremost, we should mention exactly what we like to use PortraitPro for in general. As portrait & wedding photographers, we often find ourselves trying to create beautiful portraits in conditions that just don't offer us the same level of control as a perfectly lit studio, with models we've specifically chosen for a particular style or theme.
Thus, we most often use PortraitPro not just for blemish removal, but for overall "cleaning up" the lighting on a face, with a little bit of gentle, subtle retouching too. This allows us to create stunning portraits simply by spending a couple of minutes on finding a nice patch of shade, as opposed to spending hours on perfectly controlling every little detail of a portraiture environment.
At this task, we believe PortraitPro is unbeaten. No other software combines the numerous tools of retouching, with lighting control, like this.
Regarding everything that is new in this PortraitPro 23 review, we basically have no major complaints. It's great to see software updates that, for example, take advantage of the latest hardware improvements for increased speed and stability. A photo retouching software might be capable of miracles, but if it crashes all the time or runs horribly slow, it's no good to us!
Having said that, the two new big tools we were excited about, the flyaway hair removal and backlighting brush, could use some improvement. Admittedly, it feels like we are demanding a "magic" solution to a very difficult, time-consuming problem, but then again, it seems like AI is almost up to the task! It has accomplished many "impossibilities" already, so we have full confidence that these features will be nearly perfect (and save us many hours of retouching every week) in the near future.
Speaking of demanding "magic", one last thing that we are still interested in seeing is an AI-based tool that can identify a double-chin and just completely make it disappear, as opposed to merely slimming it or minimizing it. Again, we understand that this may be asking a lot, but as we have seen with the capabilities of artificial intelligence over the last year, we believe it's possible sooner or later!
PortraitPro 23 Review | Conclusion
As this PortraitPro 23 review reveals, this tool has become our go-to for certain types of retouching work, especially when we want to quickly clean up the lighting of a portrait. (Lightroom is indeed capable of minor blemish "healing", but it would undoubtedly take many hours to try and replicate Rembrandt lighting with it!)
So, we highly recommend checking out PortraitPro 23, if you are almost any type of photographer who photographs people in a portrait setting. Whether you are looking for subtle, simple ways to add professional polish to images captured in challenging lighting conditions, or you are looking to apply highly artistic edits and/or advanced retouching, the AI-powered tools of PortraitPro are the best around. Version 23 shows more promise than ever before, and we're excited to continue working with the useful new tools as they get even better.
Where to buy PortraitPro 23
Pricing for PortraitPro 23 starts at $59.95, and goes up to $179.95 for PortraitPro Studio Max. You can click here for more information about each edition, including upgrading from previous editions. Current prices include 50% discounts, plus additional upgrade discounts are offered on some editions. Additionally, you can save an EXTRA 15% if you use the coupon code ZT6812 during checkout.
You can also download a free trial by clicking here!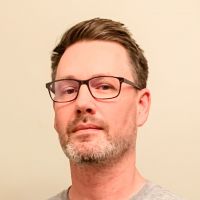 Sean Lewis
Sean fell into photography while teaching for a non-profit. What started as a minor task - documenting guest speakers and classroom activities - grew into a major obsession, and eventually led to a position shooting with Lin & Jirsa. Nowadays, at SLR Lounge, Sean's work as a marketing associate merges his interest in the fields of photography and education.