Introduction
When I started my photography business 4 years ago, learning how to keep track of everything was the biggest struggle. From emails and scheduling, to payments and invoices, getting a process down and learning to simplify things as business picked up was so simple…said NO ONE! I struggled with getting a system down, and as things got busier and I started raising my prices, there was no room for mistakes. As my business turned into a full wedding studio, only focusing on weddings and portrait work a couple years ago, things needed to change. I began doing research on the different studio managing software that I had heard so much about. What I found was that just like everything else, there were several options and it became overwhelming figuring out which one would work best for my business. All of them seemed to have their flaws, and new ones were starting to pop up as more time went on with my procrastination on choosing one.
Luckily for me, I had a wife that was willing to take on the office managing tasks, but as business continued to grow, I needed to find a way to simplify things for her. After briefly testing several of the different options, I was introduced to Pixifi. At the time, it was one of the newer ones out, but since it was created by a wedding photographer to help his own business, I was willing to give it a go. Long story short, I stuck with Pixifi and I couldn't be happier with the decision to do so (now a year later). Once I got it up and running, my wife was able to learn it very quickly, and it's now what we are using at Twisted Oaks Studio to manage the new business.
Who Is Pixifi For?
I realize that there are three types of photographers reading this right now. The first of which are the ones still doing things on their own; hopefully this will show you how you can simplify things and make life happy again. You are also most likely still writing notes on your hand, typing out each and every email, and questioning your sanity at times just like I was. The 2nd type are those of you that are trying to find a studio management system you like, or trying to weed through all the different options. Hopefully, this will help show you one option that might work for you. The 3rd type of photographer is thinking, I already use ShootQ, 17Hats, or some other managing software and love it.
I completely understand that, I tried both of those as well as a couple others that I simply didn't like. Before the comments fill up with all the different office managing softwares out there, I realize there are others out there. Just like camera systems, you need to find one that you like working with. I wanted to tell you about Pixifi and why I love it so much, as well as have a couple others share their experience with it.
What is Pixifi?
Pixifi is pretty much everything you need in a management software that not only tracks your clients, emails, income, payments, and calendar, but it is a constantly evolving app that is continuing to get better and better. The owner and designer, Tim Hussey, who has a background in web development along with wedding photography, is one of the biggest reasons clients have grown to love using Pixifi as much as they do. He has made himself very accessible to his clients, often personally helping them when it's needed, as well as being open to change based on suggestions. Awesome customer service is a huge part of choosing a product like this, since any kind of software like this requires some backend setup to run smoothly. Pixifi has an online booking feature that is an advantage over some of the other options out there, as well as a very customizable dashboard to work just the way you would like it to.
To give an idea of how I use it for my wedding business, here is the quick version. When a potential client goes on my website, and they want to learn more about my wedding packages, they simply click on a link that sends them to the online booking feature. The link they are brought to asks a few fully customizable questions about what they are looking for and details about their request, such as where and when. Once they hit submit, they are entered into the Pixifi system as a "Lead," and I am sent an email with the details about their request.
At this point, I have done nothing on my end, but they are in my Pixifi system along with their contact info and info about their request. The next step is to simply reply back to them, using an email template that I created, which fills in their name and any other info I would like it to automatically. All emails are tracked via the software and their Pixifi profile can be updated at any time.
Once I meet with or speak with the Lead and they are ready to book, I am able to create a proposal to send them, which includes all the package details, and an online contract for them to sign. Once the contract is signed, they are automatically changed from a "Lead" to a "Client," and they are given a login and password to a private portal that gives them access to their contract and all other details. They are also prompted to make their deposit upon signing the contract, which can be done through Paypal and sent directly to my account. They can also choose to pay with a check; either way, they are sent an invoice. At this time an invoice is scheduled to automatically be sent 2 weeks prior to their wedding date for the remaining amount. My calendar is automatically updated with their wedding date and a questionnaire I created is sent to them via email to be filled out. This is just a very brief layout of how I use it, but there is a lot more to it that makes my life a lot easier.
Why I Chose Pixifi
I chose Pixifi for a few reasons over the other studio management software I've tried. The biggest one for me was the help provided by the Pixifi team when setting everything up on the backend. The Facebook group was very helpful, along with Tim or someone from his team helping to answer questions. They also have a lot of great how-to videos available. Setting these kinds of managing systems up can be extremely stressful, and they are all different, so there is always a learning curve. Knowing that I didn't have to wait days to get help was huge for me. The next reason was the customization and friendly interface, as I was able to set things up exactly how I wanted to. Lastly, the price was better than a few of the other options; Pixifi had the advantage of the others in the same price range because they didn't require me to sign up for a contract. I was able to use the free trial to set things up and see how well I liked it, then sign on to a month to month basis until I fell in love. Then I signed up and paid for a couple years.
Once I had Pixifi completely set up and customized the way I wanted and had a few of the kinks worked out, it really has made life all around better. It practically runs my business on its own and has taken time-consuming tasks and turned them into simple one or two clicks of the mouse. I am able to stay organized without having to even try, and little mistakes I had been making before by doing things manually are no longer an issue.
Try Pixifi For Yourself
If you are interested in giving Pixifi a try, head over to www.Pixifi.com and take a look around. If you have any more questions about how they are different than others you have tried, I'm sure Tim would be more than happy to answer any questions you leave in the comment section below. All I can tell you is that I tried a total of 3 other similar software apps, and took the time to set each one up. Pixifi was a little more difficult in the beginning learning how the whole thing runs, but once it was set up, it just worked and worked much better than any of the others I had used.
What Others Are Saying
LuRey Photography
"LuRey wouldn't exist without Pixifi! No, really. Left to our own devices, we would have run our business into the ground without it. It keeps us unbelievably organized which allows me to sleep at night. And I really like my sleep. While there are a few other options out there, Pixifi is the only one that offers such awesome features, like the customizations and the client portal! Both of which allow me to serve my clients better! There isn't a single studio management software out there that compares."
Mike Allebach
"Pixifi has helped me organize my business. Before Pixifi, I tried another solution, and it just didn't work for me. With Pixifi, I am able to easily invoice clients and keep track of my finances. I love how Pixifi is able to invoice each client according to their wishes. Some of my clients budget and like being invoiced monthly for their upcoming wedding. Pixifi is flexible and extremely powerful. It allows me to run my business in a customer focused manner."
Asea Tremp
"I have used 3 others for various lengths of time, and none offered the amazing customer service and customization that Pixifi does. I am a full-time photographer and a mom of 3, including a newborn, and I would lose my head without my Pixifi! It does 'automated' so well that my studio can practically run itself on days I can't."
Mike Carnevale 
"To be honest, Tim Hussey is the reason I stick with Pixifi, he is so awesome and not just saying that. He looks out for what we need as photographers. We are not just a number but someone with a cause. I have been in IT for 16+ years and many of that customer support, even came from Department of Defense as IT. If you have a question for the other guys you are lucky to get an answer. Tim Hussey is also working on making things easier which is HUGE, his product can do so much which is great but being able to make it easy for the everyday person is even more amazing. The ability to get up and running within an hour should be key and then learn the best parts later."
Jasmine Fitzwilliam 
"Pixifi keeps me sane! Not only is it a great price for so many constantly growing powerful features that my business relies on (and that simplify my life SO much), but what truly sets it head and shoulders above the rest? Incredible customer service. A support group in which questions are answered in minutes, and problems are resolved almost immediately is pretty much unheard of everywhere else. It's rare to come across a business run on such a great desire to truly make a difference in others' lives. Integrity and caring in a tech company? Amazing. Pixifi has been the best investment I've made in my business to date."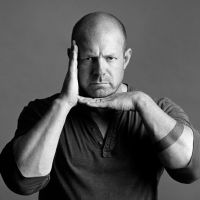 Jay Cassario
Jay Cassario is a fulltime photographer from South Jersey, owner of the multi-photographer wedding and portrait studio
Twisted Oaks, and Brand Ambassador for Leica Camera USA. WEBSITE:
Jay Cassario Personal Facebook:
Jay Cassario Business Facebook:
Twisted Oaks Studio Google Plus:
Jay's Google + Twitter:
@JayCassario