Analytics, the back-end, the dross – no one really likes it unless you're of a purely accounting persuasion. Actually, allow me to adjust what I've said, because analytics, while tedious to set-up and sometimes pride swallowing to analyze, can do so much for showing you where you and your work stand; it can bring tears to your eyes.
If you want to get a grip on the reach of your photography material, getting a grip on the SEO is the obvious place to begin, and getting a good macro overview of how your posts are performing is right up there. You can use Google Analytics, for sure, but now you can also use Pixbuf, which may be more focused and easier for photographers specifically.
It was only a few months ago I wrote about Pixbuf as a tool to use that would help you streamline your work, cut the fat of wasted time, and generally become a leaner more efficient working machine. At its base, Pixbuf is like Buffer for images that has been designed to assist you in scheduling your shared content on various social networks like Facebook, Twitter, 500px, and so forth. A few things were promised to be in the pipeline almost ready for birthing, and one of those has popped out – Pixbuf's built-in analytics tool for images.
At the moment, Pixbuf supports Facebook, Twitter, 500px, Flickr, Twitter, and Tumblr, allowing for metrics of each of these to be measured singularly and together. Given that the minds behind Pixbuf have kept their word and released this engine, we can assume their other promise to include support for Bechance, VSCO, Pinterest, Google Plus, and Instagram will come to pass shortly. When this happens, the major image sharing and social platforms will be covered under Pixbuf's scheduling ability tree, and that puts them in a brilliant position to quantify the success and failings of not only your images, but your timing of when they're shared, and more.
The new analytics platform, currently in public beta, will help you see what others deem to be your best work, to see which has been most favorited, ignored, most commented on, and so forth. In case you were curious if you have to be savvy in a certain computer language to understand it all, rest assured you don't, as Pixbuf will take the collected data, make them into graphs and infographics, allowing you to stroke your ego and see your weak points at once. Hopefully, identifying the weak points will help you strengthen them.
And in the off chance you think there isn't much to this marketing thing on social media, rest assured that's not at all the case. Case-in-point would be how Instagram is about to become one of the biggest and most influential marketing and advertising platforms on the planet – more on that this week. Check it out for free over at Pixbuf, and together with a greater understanding of how SEO works, you should be well on your way to becoming a force to be reckoned with. You can get a full breakdown of proven SEO strategy and how-tos here – also worth it.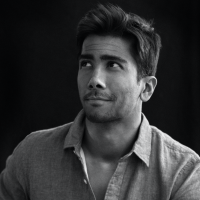 Kishore Sawh
A photographer and writer based in Miami, he can often be found at dog parks, and airports in London and Toronto. He is also a tremendous fan of flossing and the happiest guy around when the company's good.