Photography gear theft is a real and prominent threat that exists in even the most secure locations. With the rise and accessibility of photography, gear has never been easier to steal with so much of it in a concentrated area. While tourist destinations serve as a flocking ground for entry-level cameras, wedding venues, studio setups, and on-location filming are highly targeted areas for gear to be stolen.
For this Candid Chat we asked our community of 22,000 photographers:
Share an experience of WHY you need insurance for our gear. What company do you recommend?
We received numerous informative responses to the question and decided to create a resource article for those looking to buy insurance before they need it.
Do Photographers Need Insurance For Their Gear?
We sent out a survey to get a better understanding of where photographers in our community stand on gear insurance. Although our pool of 40 participants does not represent the 22,000 in our community, the results are still shocking.
On both Instagram and Twitter, users displayed the same skew, with a majority of responses claiming they don't have insurance or weren't even aware that it existed:
Do you have photography insurance for your gear?

— SLR Lounge (@SLRLounge) May 15, 2019
So what exactly is holding photographers back from purchasing insurance for their gear? Here are the reasons we've boiled it down to:
Another added business cost – they don't want to spend the extra couple hundred bucks to protect thousands of dollars worth of gear
Which insurance company is the best? – they don't know which company or program is the right choice for them
Ignorance is bliss – they haven't been stolen from yet and therefore don't feel like they need it. They might not have insurance coverage for equipment in their country.
With so many companies and packages available, it can be tough to navigate and find the right solution for your photography business, so let's narrow it down. Let's tackle these issues head-on with some solutions and options from our community members that have tried and tested multiple insurance companies. Please note that these answers may apply to photographers in the US and not other regions or countries. 
Homeowners/Renters Insurance
Depending on what company you have your homeowners or renters insurance with, you may be eligible for equipment coverage through them.
PPA
Easily one of the most used in our industry because it is photographer specific is PPA, with more than 30,000 photographers signed up. With the most expensive plan costing you about $28 a month with $15,000 equipment coverage, this seemed like one of the more popular and simplest solutions for gear insurance for photographers.
Insurance Companies for Photo Equipment Coverage
While many listed PPA and homeowners insurance as the most common choices for coverage we had a plethora of responses to choose from which means there is a solution & price point out there for everyone. We narrowed it down to these options based on responses:
Here's Why Photographers Need Insurance
Our jobs often take place in busy and popular locations that are known for photoshoots like popular landmarks, scenic landscapes, and busy downtown areas.  These circumstances often attract crime and theft.
Get ready to read some of the unfortunate horror stories that might persuade you to finally get on the phone or hop online to get insured.
How Much Does Your Insurance Cover?
Another topic of discussion that came about when figuring out the pain points of insurance coverage for photographers is finding the right dollar amount of coverage within your policy. From our survey, we found that it ranged from $25,000 to $1,000,000:
Most venues require vendors to have at least $1,000,000 of liability coverage, but this may differ depending on state and venue. Here is the main difference between these three:
Equipment Coverage: pretty straightforward, coverage for your gear.
General Liability Coverage:  injuries or property damage occurring as the result of your business operations, i.e: if a customer trips over the legs of your light stand or if you accidentally damage property that you are shooting on.
Errors & Omissions Coverage: claims of inadequate work or negligent actions. It protects your business from professional errors, whether they are real or perceived
We chose not to cover one-day insurance policies because the goal is to strongly urge photographers to go with a secure insurance package. If you have any other companies that you've found useful or other horror stories you would like to share, please leave them in the comments below. The price you pay for insurance may seem like an option but we hope that these cautionary tales urge photographers to make it a necessity.
Final Thoughts
Hopefully this article helps you understand that you absolutely do need some sort of insurance, even as a part time photographer.  How much insurance depends on your individual circumstances, taking into consideration the following factors:
How many events do you shoot during the year? With lower numbers you may consider less coverage or higher deductibles.
What type of events are you shooting? With more on-location shoots (relative to your number of in studio shoots), you may consider less coverage or higher deductibles.
What is your general level of risk tolerance?  With a higher amount of risk tolerance, you may consider less coverage or higher deductibles.
As you shop for insurance, consider all of the options above and get at least 3 different quotes.  Try to find options that will give you a prorated refund for unused coverage if you decide to change companies.  Good luck and let us know what you think in the comments.  What company do you use?
Note: This article was originally written in May 2019 and updated in October of 2021.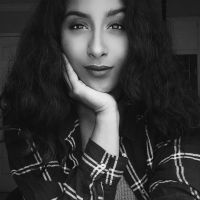 Shivani Reddy
Shivani wants to live in a world where laughter is the cure to pretty much everything. Since she can't claim "Serial Bingewatcher" as an occupation, she'll settle for wedding/portrait photographer at Lin and Jirsa & marketing coordinator here at SLR Lounge. For those rare moments when you won't find a camera in her hand, she will be dancing, eating a donut, or most likely watching Seinfeld. Follow her on Instagram:
@shivalry_inc