The pandemic has impacted our lives in countless ways. For many, spending an extended amount of time in isolation and uncertainty has amplified the roles people play in our daily lives, both at home and in the workplace. Lanie McNulty, a New York City-based photographer and social activist, used her time and talent during the pandemic to create a new photo series and book, The Angel in the House, which connects a series of women from today back to the original notion of the female experience. McNulty collaborated with her subjects to capture nuanced portraits of women at home with children, husbands, parents, friends, and alone. As a result, McNulty's photo series reveals what the pandemic year has made all too clear: the significant role women play across the board to keep everything together.
We recently interviewed Lanie to discuss the inspiration for her latest project and how she came to create this series of cinematic images, each loaded with powerful visual metaphors. Here is the transcript from our interview:
The series is currently on view at Planthouse Gallery (in New York) where visitors can view 14 images and draw their own conclusions on the imagery. Each image will remain on display through October 23. 
1. What was the biggest challenge in creating these photos?
I have been photographing the lives of others for more than a decade, and, in my recent series and photobook, "The Angel In The House," I turned my lens on the domestic lives of women. Artistically, I was fascinated by how people's physical spaces reveal the dynamics in human relationships. On a personal level, I was looking for answers to my own struggles as the ambivalent angel, trying to balance life as a mother and my aspirations as an artist and professional. I really wanted this series to be authentic, and that led me to invite my subjects to become my collaborators in a process that I call "photo improv."
The biggest challenge in creating photos in this way and the most meaningful part was building the trust required to create each visual metaphor. Over many cups of coffee, glasses of wine, phone calls, emails, and texts, my collaborators and I engaged in deep conversations, often over several months, about our lives. I dug into the ways in which they arranged their physical spaces, the objects they hold dear, the cluttered bookshelves, the children's rooms. Slowly the prompt for the picture emerged. Then, working together, we turned their home or garden or rooftop or backyard into a stage, moving set pieces, adding props, selecting wardrobe. My collaborators became actors acting out their own lives, hoping to reveal some truth about their lives and relationships. What was revealed was always something none of us could have planned, or scripted.
While every Angel has her own unique and nuanced story, collectively what was revealed was clear: the angel in the house is still very much alive– in fact, she hasn't much budged. As the pandemic experience has made all too clear, women continue to play an outsized role holding our families and communities together.
2. Do you have a favorite photo from the series? If so, which one, and why?
After delving so deeply into my collaborators' lives, I have a bit of a crush on each one of them. So, asking if I have a favorite photo is like asking if I have a favorite child! But, while I don't have a favorite, here's one story that might help explain why making this series has been such a special experience for me.
Sarah and I began talking about collaborating on a photo soon after her mother passed away and her father, Bob, who had Parkinson's Disease and could no longer live independently, moved into Sarah's home in Maine. It wasn't easy. Sarah and her husband converted their daughters' playroom into a bedroom for Bob, and their living room became his library. But the girls were having a difficult time: they didn't fully understand why their grandfather's antique maps, old books, and model ships had suddenly invaded their space, and, more poignantly, why he demanded so much of their mother's time.
As Sarah and I brainstormed the photo we might create together, we knew we would have a stunning set but were never sure we could get her wary daughters, or the recalcitrant Bob, to participate. Luckily, we were completely wrong. The lights, the camera, the excitement of this theater game won over all "the actors." A couple of weeks after I returned to New York City, Bob texted me: "Lanie, how about you come back and take another picture? We all felt like movie stars."
3. For photographers looking to create impactful images like this, could you share your process of coming up with your concepts and ideas?
My camera gives me a way in, a way to connect meaningfully with other human beings. It also gives me a way out, a way to work through personal struggles and things I don't understand.
For instance, my series Lifted Up in New York City emerged as I wrestled with faith in God, and From the Ashes of Rwanda began with my discomfort with the paradigm of white America coming to save Black Africa.
Most recently, The Angel in the House began with my personal regret that, despite my best intentions and opportunities, I somehow hadn't heeded Virginia Woolf's directive to "kill the angel in the house." Citing a popular Victorian poem by Coventry Patmore, an homage to the ideal woman as virtuous, devoted to her domestic duties and her husband's pleasure, and docile despite her misery, loneliness, and abuse, Woolf urged women to defy that calling in order to be set free to write, to create, to realize our human potential.
Well, I somehow missed that message. By that I mean I thought I could do it all — be a mother and a wife, but also fulfill my ambitions as an artist, a working woman, and a good friend. But I found it impossible. Knowing I wasn't alone in these struggles, I picked up my camera, seeking to connect with other households. I was hoping to find answers not only for myself but also for my daughters and my son. I was also looking for kinship.
4. What cameras, lenses, and lighting gear (or lighting setups) were used to create the photos?
In shooting "The Angel in the House" series, I've used a variety of Nikon 35mm cameras, wide-angle lenses (from 20-24mm), and a mix of speedlights, reflectors, and available light.
5. What are you currently working on? What's next?
Currently, a solo exhibition of The Angel in the House photo series is on view at Planthouse Gallery, through October 24, where 14 images from the series are displayed, along with several smaller prints, "details of life" which are extracted from the bigger images. A limited-edition photobook, The Angel In The House, accompanies the exhibition and is available for purchase at the gallery or online. The book is also on display at the pop-up art shop books@840Madison, curated by 10×10 Photobooks and Miyako Yoshinaga Gallery.
In 2022, The Angel in the House will travel to the Van Vleck House, Montclair, NJ, for an exhibition and art talk co-sponsored by Montclair Art Museum. From there, the show will move to Books and Books in Miami.
Lanie McNulty is a New York-based artist and social activist. Her photography series include "Lifted Up in New York City," "From the Ashes of Rwanda," and "The Angel in the House." Working in other media, she has created a series of tapestries called "Say a Little Prayer for U.S."
In her recent photography work, McNulty has developed a collaborative process for creating staged, narrative images. She calls this process: "photo improv." McNulty's work has been included in solo and group exhibitions at Planthouse Gallery, BravinLee Programs, the All Things Project, UpstART Gallery, Umbrella Arts, and the Bronx Presidential Gallery. Her work is included in the permanent collections of the Beinecke Rare Book and Manuscript Library, Yale University, the Hirsch Library at the Museum of Fine Arts Houston, the University of Victoria Library, the Miriam and Ira D. Wallach Collection at New York Public Library, and several private collections.
In 2009, McNulty was awarded the Bronx Borough President's Citation for Outstanding Contribution by an Artist and the International Art Movement's Encounter '09 Award. She has been interviewed about her work as an artist and activist on "Tastemakers with Pauline Brown," "That Black Girl Radio Show," and the International Art Movement's "I am IAM" podcast.
McNulty studied photography at the International Center of Photography. She holds degrees from Dartmouth College, Harvard University, and Bank Street College of Education. In addition to her work as an artist, she is actively engaged with Galvanize Action­, working to engage and empower moderate women in the battleground states to vote for progress. McNulty lives in Harlem with her husband, Paul McNulty. They have three children.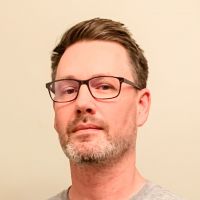 Sean Lewis
Sean fell into photography while teaching for a non-profit. What started as a minor task - documenting guest speakers and classroom activities - grew into a major obsession, and eventually led to a position shooting with Lin & Jirsa. Nowadays, at SLR Lounge, Sean's work as a marketing associate merges his interest in the fields of photography and education.